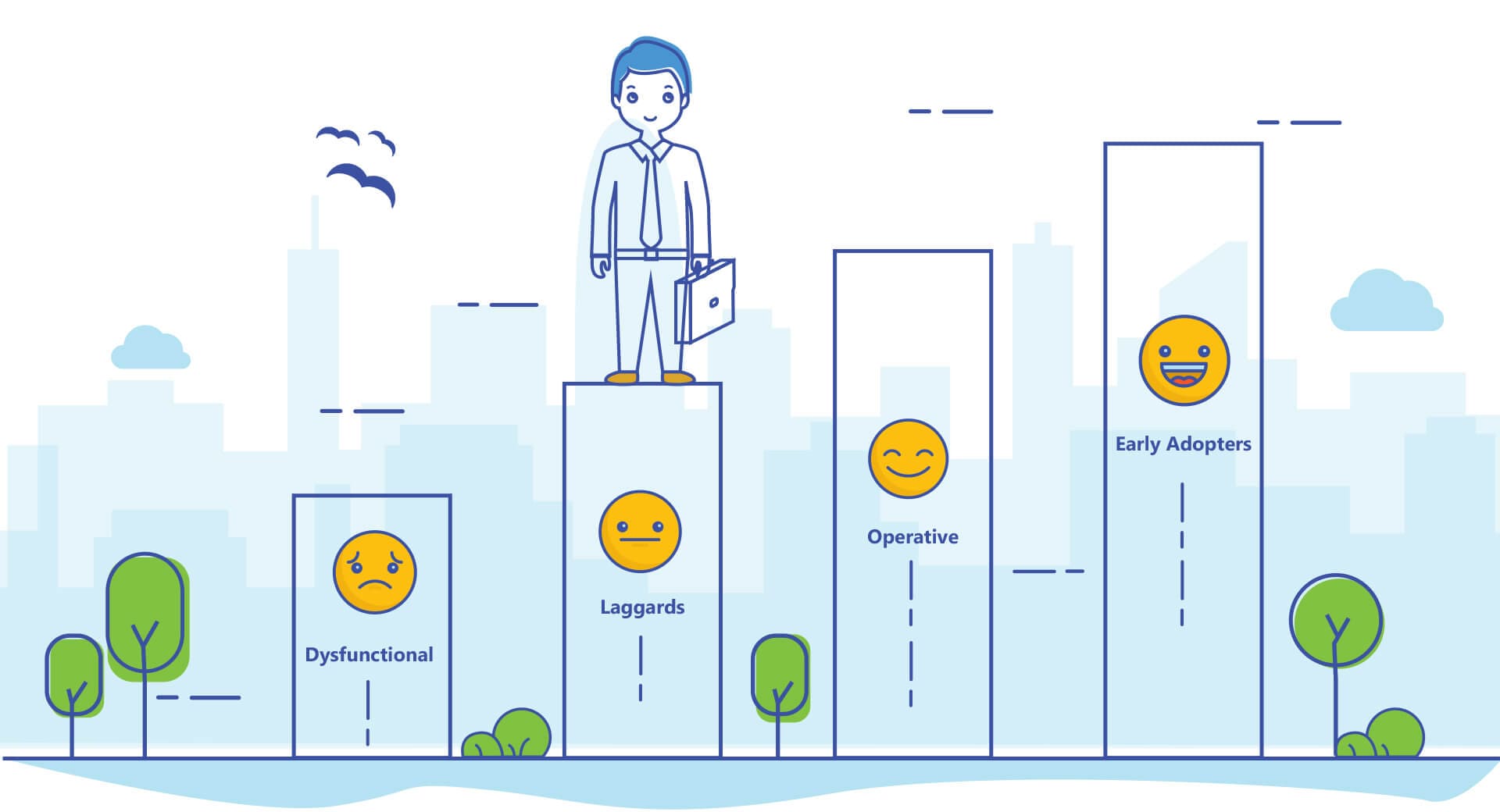 New research has claimed, organisations which do not measure their HR practises and processes tend to fail more than those who do. In today's competitive world, self evaluation at regular intervals plays an important role in the overall development of an organisation.
What is an HR Benchmarking tool
HR Benchmarking is a tool to evaluate HR practices and processes against the competition to improve performance and implement best practices. It is designed by keeping in mind the issues and processes implemented in small and medium scale businesses, startups and growing companies. To understand how efficiently the organization's HR function is operating, it is important to analyze the tools and systems used for implementing the HR policies.
How does Benchmarking help
The Benchmarking tool helps organisations to compare their HR processes and systems with the industry best practices. It will help organizations prioritize goals and identify opportunities within their HR processes. The easy to understand insights from the tool can help organizations to decide whether they need to upgrade their systems and HR processes.
What is your HR maturity score
HR Maturity score is on a 0-1000 scale which is calculated based on the inputs provided by the users during the course of a short 10 question survey. The survey questions have been specially developed based on the research from 100+ businesses which use our HRMS and based on the insights from veteran HR leaders.
The benchmark tool calculates maturity score based on these two factors-
1. Company Size
2. Systems and processes used by the organization

Based on our understanding collected through insights from focus groups, our customers and standard industry research, we have assigned values and weightage to different parameters to derive benchmark score. Every survey question has options which have certain value assigned to them. After completion of survey the results are categorized in four options which are:
0-250 Dysfunctional – The HR process is impaired and affecting business negatively.
251-500 Laggards – The HR process has been reactive to changes in the business and is hindering the efficient functioning of the organization.
501-750 Operative – The HR process is functional and serves the current purpose perfectly, however it's a good time to start thinking about future challenges.
751+ Early Adopters – The HR process is proactive and the systems are future proof with ability to scale further. it's the best time to start thinking about reducing business costs.
To measure and analyse your HR systems and processes, Benchmark your performance against the best industry practices and think how your HR can identify improvement opportunities.