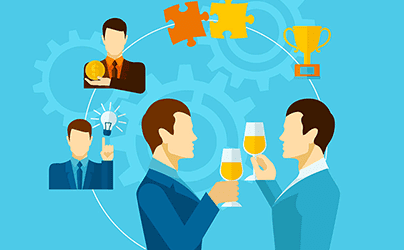 Blogs, websites, e-commerce portals, social networking sites.. etc etc every digital property today claims to be responsive. It is no more a value addition but an essential necessity to have be responsive.
Responsiveness refers to making your website adaptive to different devices, browsers and operating systems.
With the advent of affordable smart phones and tablets a lot of audience today prefers to surf through the Internet using these handy devices rather than through their desktops or laptops. Along with the convenience to carry it anywhere it also helps them have access to their digital world while on the go. Another important thing to consider is the introduction of multiple browsers and operating normally systems. There is a wide variety available to the customers and there are audiences for every variety. So in such a scenario your customer could be present anywhere using any device and operating it through distant systems on multiple browsers.
So how do you foresight which combination will be the right to target your customers. The answer is simple be ready for all circumstances by being responsive.
Now apply the same logic to your business. Your employees keep travelling for business, some of them work on the field all day, and many might be going around for meetings. How do keep all of them connected to the system? Well for starters the enterprise collaboration software helps you bring the entire work force on a common portal so that everyone is always on the same page. But to get maximum benefit out of these tools it becomes important that your software is responsive and accessible even to those who are not working in the four walls of your air conditioned office.
Having a responsive enterprise collaboration software will benefit the company in the below ways :
Lead management can be maintained even from the field
Travelling employees are always up to date about the current happenings in the system
HR functions including leaves, attendance and appraisals can be managed anytime and anywhere
Employees can communicate to each other even if their laptops are off through instant messenger on their mobiles
Employees are always connected to work and this ready for any urgent needs
And many more...
Rather than taking up the pain to make your enterprise collaboration software responsive, we recommend buying softwares like uKnowva which are responsive by default bringing you the best of features at easy access.