An efficient virtual onboarding process motivates employees to succeed, leads to a better business culture, and improves the entire employee experience.
It's an important initial step toward engagement because it helps your new hire acclimatise to their work function as well as your company. 
Though, remote employee onboarding differs from onsite onboarding because remote employees are far away. 
Setting up remote workers with technology and equipment, collecting all of their paperwork, and ensuring that they feel connected and valued by their new team require particular procedures.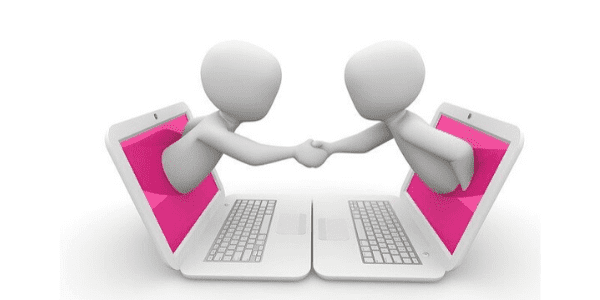 The digital era has brought significant changes in organisational culture, seen in the way personnel carry out their professional duties.
It'll also ensure that your new hire has a fantastic first day on the job! 
We'll give you an overview of onboarding issues and how they're affecting your company's overall onboarding strategy. 
We'll go over the different dos and don'ts of onboarding that are frequently overlooked. So, below you find 14 do's and don'ts to help you smoothen the entire remote onboarding process.
Virtual Onboarding Process Do's:
Hold virtual face-to-face meetings.
It's critical to welcome a new employee, and technology allows us to do it without having to plan schedules or travel. 
From hiring to nurturing, video conferencing solutions help by digitally walking them through the office and introducing them to other team members. 
Encourage coworkers to greet them and make them feel like they're a part of the team. This keeps new employees from feeling lonely and uninvolved. Real-time communication through chats and instant messages is critical.
Assist new hires in quickly assimilating into the organisation.
Virtual employees rarely visit the corporate headquarters. Onboarding culture is equally as crucial as day-to-day obligations.
The best technique for opening channels of communication is to pair remote personnel with an "on-site" team member. After-hours phone calls or emails are expected to be returned. 
Virtual employees can be made aware of the workflow, organisational values, business goals, and performance requirements by team members. Employees who feel linked to the culture are more likely to work harder and feel like they are making a difference.
Assigning a Virtual Onboarding Buddy is a good idea.
Big firms with a large number of employees frequently designate a company representative to serve a specific client. However, in terms of virtual onboarding new employees, this method may be used by any size company. 
An "onboarding buddy" direct-contact employee, such an allocated representative who is familiar with the client, has a greater knowledge of what a new hire is going through. 
If the new recruit feels more connected to your organisation, it will be easier for them to feel less isolated.
Onboarding Program with Gamify.
Gamification is a method of motivating team members to be more active in the workplace by including game-based features such as point-scoring, competitions, and prizes into engagement techniques. 
It's intended to make use of human psychological variables that cause people to become competitive with one another, resulting in them displaying drive and a desire to learn and develop. 
According to the 2019 TalentLMS Gamification at Work Survey, 89 percent of employees claimed Gamification made them more productive at work, while 88 percent said it made them happier at work.
Have automatic feedback and survey systems in place.
It's easy to overlook the program's success once it's in place. You may modify and adjust the programme to guarantee that remote new hires have a successful start at your firm by collecting feedback from them on a regular basis.
Contact virtual employees after they've been on the job for a while to discuss any problems they may have. 
With today's technology, there's no reason for remote employees to feel uncomfortable at work. Even if they are thousands of miles away, it is critical to make their first interactions with the organisation enjoyable and memorable.
Virtual Onboarding Process Don'ts:
Don't be too rigid with your virtual onboarding.
First, we are unable to communicate with employees during the virtual onboarding process. Second, each individual is unique. Although all new hires should have a positive onboarding experience, this does not mean that all aspects of onboarding should be the same.
Induction should not be limited to the first week.
There should be no end to the virtual onboarding process. Rather, it is the beginning of a lifelong learning process. Learning reinforcement is a great way to keep your virtual onboarding going. 
Knowledge is reinforced through repeated testing and is delivered via a digital platform. Every day, employees are sent small bits of learning. It's individualised and adaptable, utilising technology to discover and address each person's knowledge gaps.
Don't forget to set expectations and performance milestones.
A new recruit should be aware of the components of their work function that are required of them in the short term. It includes checking and replying to emails, attending routine meetings, and anything else that is required of them to satisfy the KPIs in their position. 
Ascertain that this is the first item they are informed of in order to avoid any confusion and wasted time on both sides.
Don't just think about virtual onboarding as an HR event.
Human resources should not be the only group in charge of the remote onboarding process. 
All members and divisions of the organisation, including those with which the new recruit will not be directly associated, should make the new hire feel welcome.
Conclusion:
Virtual onboarding process is more than a one-week or two-week task. 
It's about culturally assimilating new workers into the business so that they can be productive from day one and become the best employee your company has ever had. 
HRMS tools like uKnowva help simplify and streamline the onboarding process, along with all other HR related activities.