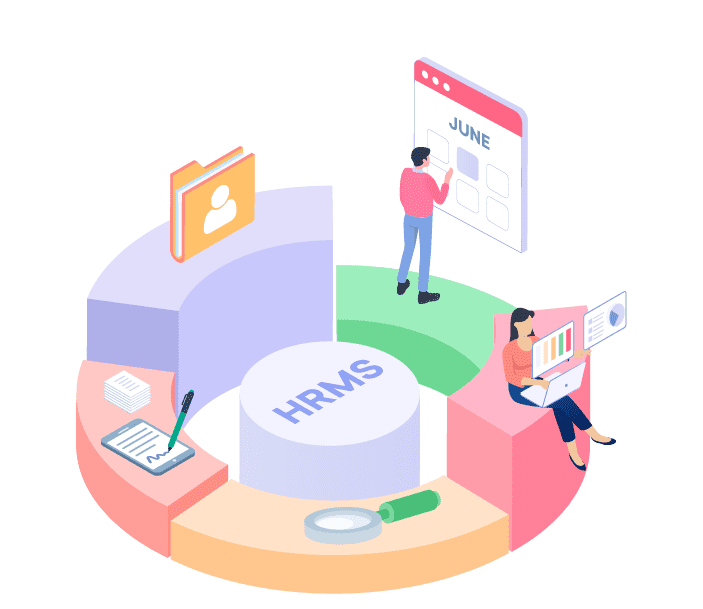 With the ongoing CoronaVirus pandemic, the world has seen a huge paradigm shift in every possible sector of life and the business world has been no exception! As organisations predominantly shift online, keeping the Work-From-Home spirit of the employees raises new challenges, leaving the companys' Human Resources Department to do all the heavy lifting.
uKnowva, a cloud-based HRMS software, identified that when it launched its innovative, groundbreaking and extremely customizable software that understands the different needs each business has as it caters to over 450 different organisations!
Having seen the numerous responsibilities an organisation's HR has to juggle between, like negotiating between hiring, onboarding, scheduling, perks, and compliance etc, uKnowva is poised to make its HRMS software a one-stop solution for all HR related activities, making the organisation run more seamlessly and transparently!
Bagging Entrepreneurial Company of the Year" Award for Reshaping HR processes through automation and innovation
Most firms throughout the world are now making the shift and adapting to such software-based solutions for operations since the turn of the century and technological growth, and almost all businesses operating throughout the world are on the hunt for instruments that will cater to the benefits of the industry's procedure. While there might be many HRMS softwares in the market, uKnowva's easy and accessible user interface makes it one of the best choices for any business to increase efficiency while also improving the employee experience.
The software can also be downloaded as a mobile application, making it much more accessible than most of the other HRMS softwares.
uKnowva is one of the top HR management platforms on the market today, bagging "Entrepreneurial Company of the Year" Award in the AI in Talent Technologies Industry by Frost & Sullivan for its excellent operational functional capabilities and dependable module-based architecture that integrates a variety of application-specific dedicated process modules.
Notable Features of uKnowva HR Processes Through Automation and Innovation
Employee database management:
One of the most notable features of the uKnowva HRMS platform is the ability to perform efficient attendance monitoring, time management, and dedicated leave management, which is enabled by the well-defined ESS system which allows employees to take greater control of their leave and attendance management.
Disability Inclusion:
Not only that, uKnowva, in collaboration with Barrier Break, a Digital Accessibility Consulting firm, has made its software easily accessible to people with special needs to improve their workplace operational efficiencies.
Payroll management:
uKnowva also has one of the top HR & Payroll software solutions for accurate pay calculations, employee statutory deductions, and employer contributions.
Since giving suitable remuneration for each month, week, or day will be one of the components that will contribute to employee happiness and indirectly affect a company's performance and functioning.
With uKnowva, you'll be able to automatically produce payroll depending on each employee's attendance.
Furthermore, each employee's fundamental salary data can be defined, and the auto-generated payslips will be based on these, as well as each employee's attendance.
Here every process, from TDS calculation to bonus calculation, is automated and updated by government policies. These on-time payments keep the employees more motivated towards their work!
Transparent communication between employees and managers:
uKnowva also creates a transparent mode of communication where employees can request permissions from their managers or the HR department using the specific approval management module.
These could include leave requests, reimbursement requests, equipment requests, salary raise requests, and any other internal components of the company's operations. 
How you can incorporate uKnowva's HR process?
uKnowva also understands that every business has its own set of procedures, and hiring is no exception.
That method may also alter depending on the roles you're recruiting for, the size and kind of your company, and your hiring budget.
The more diverse your requirements, the more adaptable your recruiting module must be, with features ranging from screening prospects and applications to managing specialised pre-interview checks, assessment phases, and even full-fledged assessment centres.
Using uKnowva recruiting engine, organisations can automate the entire employment process. Manage job ads and applications with ease and recruit the right employees who have the necessary expertise.
Moreover, uKnowva offers a unique feature of an interactive intra-organizational social intranet platform which allows employees to interact with other employees in the organisation where they can make announcements, chat informally, share work assignments, and much more! Here employee engagement, performance management, addressing questions, and much more may all be streamlined with the help of a virtual assistant and chatbots which are always present to assist. This extremely secure and easy way of communication makes work more interactive and less monotonous, giving a more personalised touch to your everyday office activities, building a sense of community.
Endnote:
These are the most important aspects of the uKnowva HR Process through automation and innovation, but they aren't the only ones that make it the best HR management tool on the market today.
Furthermore, the uKnowva platform will lead the path and give specific tools for the comprehensive management of personnel management operations, thanks to its exceptional capability of defining any type of HR operations, making the business move into the workspaces of the future!