The Indian job market is going through a rapid digital transformation phase. Employees now pay attention to why they want to stay in a firm. Otherwise, it's for them to quit. That is why it is important to reduce turnover and improve hiring, or employers will suffer. Losing an employee who adds consistent value to the firm is costly. It will take 30-40% more of an employee's CTC to replace the same. With a high-quality HRMS, recruiting managers feel at ease. They can improve the way they scout talent in the first place. The journey from an employee's onboarding to offboarding is smooth and online. So, everything is transparent when we talk about the security of the employee data on the system. This way, managers can improve the hiring process on the move. 
So, let's explore the blog post ahead and understand ways to reduce turnover and improve hiring in depth. We will dig into this topic deeper within the context of human resource management systems or software (HRMS).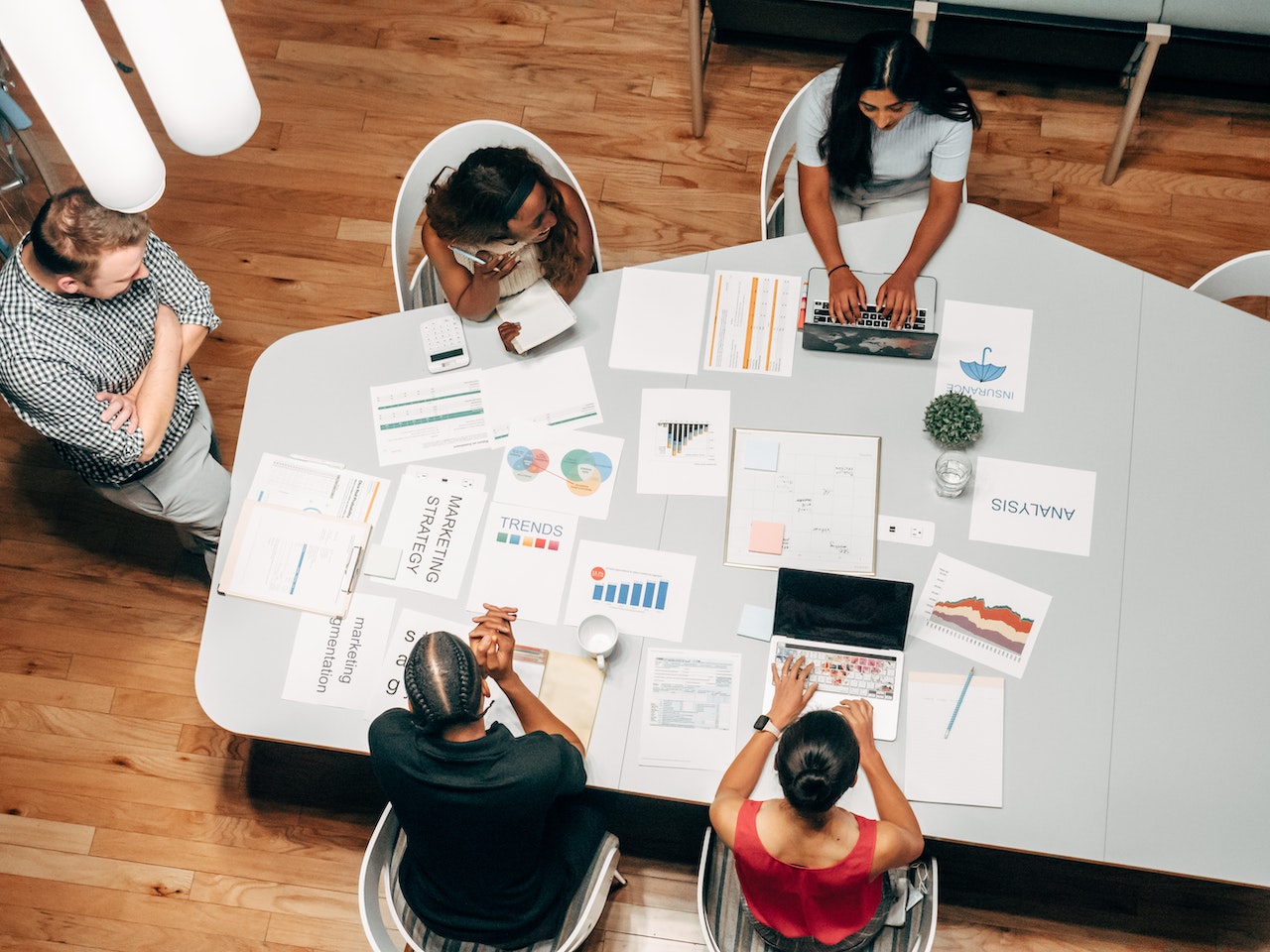 Why is finding the right talent difficult right now?
Employees have better knowledge and understanding of their rights. They pay more attention to work-life balance. An environment where they spend 8-10 hours matters a lot. It cannot be toxic or demotivating. Rather, it has to be progressive and successful to motivate them enough to excel. Otherwise, if an employee has the right skill and talent, they can find another company with digital tools and hiring platforms. 
During all this transformation, managers find it hard to bridge the gap between employer and employee. They need to become more strategic, helping CEOs in manpower planning. When they are busy doing that, they lose focus on developing and training talent in the firm. As soon as they miss out on training episodes of their talent, employees find a way to leave or quit. 
This scenario is difficult to portray or pinpoint, but it is as real as it gets. HR managers are facing issues daily in training and retaining talent. In a highly competitive market, every stakeholder is fighting a battle to be the best, including all employees and employers. Besides that, replacing a talent costs more than three to four times to the company. This becomes another challenge in hiring and recruiting the best talent for the firm, one that fits the culture and the skills expectations at the offered cost or rumination.
10 strategies to reduce turnover and improve hiring using HRMS
Scout the right talent for your firm
Your firm needs the right people to work with the right attitude. Employees having a mindset to quickly hop organisations cannot stay for long. It makes the hiring decision wrong from the first contact. HRMS is helpful to read insights on the effectiveness of the hiring portal and job search engine. It can make a list of how many portals are providing you with enough talent to last for a defined period. Use these insights to refine hiring practices. 
Encourage teams to stay for longer period 
One way to reduce turnover or improve hiring is to encourage employee retention. Make employees connect with the firm and its values. Do that by bringing in more transparency in the firm. Let employees know the company and HR policy in detail. They must know all the acceptable norms in the firm. Plus, employees can question you about the benefits of staying in the firm for more than a defined period. You must have the answers ready. To be prompt, figure out the unique selling point of your office culture. What must be the highlighting point for your new and existing employees to stick around to convert into brand loyalists? If you have that answer, it becomes easy to retain top talent using HRMS. 
Recognise deserving talent on time
Employees need timely rewards and recognition to stick around in the company. Otherwise, why would they want to pick a firm that pays no attention to their contributions? Employees are also humans and need validation from their immediate bosses and colleagues. Client testimonials are even more important. uKnowva HRMS lets you build a culture of constant rewards and recognition based on employee milestones. It helps HR managers reduce turnover or employee attrition to a bare minimum because of its digitally transforming experiences for rewards and recognition. 
Make sure to promote a healthy work-life balance
Employees need breaks. You cannot expect them to continuously be online or in the field for 8-10 hours. If it continues, this culture will hamper productivity, decrease employee morale, and make everyone depressed at work. With quick and short breaks, employees can think fast. They can rejuvenate their mood and mindset. Short breaks make their life easier at work and help them connect with a happier mood. So, companies in India must focus on providing flexible working hours. Such working modules help bring back work-life balance for everyone at a click. 
Provide elearning opportunities to your employees
Make employees learn new skills and give them opportunities to implement those learning. This process keeps them on their toes. They feel the adrenaline rush or the excitement to work on new projects. So, employees do not think of switching. Thus, overall retention improves.
Support diversity, inclusion, and equity in your firm
One way to reduce turnover and improve hiring is to promote a culture of diversity, inclusion, and equity. Every employee today wants to feel important to the firm. If they do not feel that, they will disconnect and start to leave. To improve the retention and engagement of your team, you need to make sure everyone is respected and heard. uKnowva HRMS provides that unified platform to all. Everyone has similar experiences and has a platform to share their opinion. There is no discrimination at any level when using our human resource management software. It binds the organisation together in one unit. So, the harmony continues within teams to deliver expected organisational goals with quicker turnaround time. 
Celebrate life events with your workforce
Give a reason to your employees to celebrate their journey at your workplace. Employees who have multiple occasions to celebrate do not prefer to leave the organisation. Instead, they make a conscious effort to bond well with other team members. Small celebrations like the start of the month, work anniversaries, monthly milestones, etc., keep everyone motivated till the end. That's one smart way to reduce turnover over a period for HR managers. Plus, when such celebrations are frequent in an organisation, employees prefer the existing firm over others. Word-of-mouth advertisement then becomes more fruitful for the firm to attract better talent without higher investment. 
Decide what growth metrics you want to highlight for everyone 
Managers must decide on growth metrics in teams to reduce employee attrition rates. Deciding growth metrics like engagement rates, referral rates, increase in timely deliverables, increase in branding/networking, etc. helps employees connect to the firm more genuinely. They recognise why they are there in the firm for a period. They can also start refining their goals when the growth metric is clear from day one. Our HRMS helps you and your teams set up KRAs and KPIs within a few clicks. The reporting manager can tweak the goals as per the employees' recommendations. Otherwise, the staff can recommend the same.
Check if your employees are engaging regularly using HRMS
Another important factor that helps improve retention and hiring is the engagement rate. Do you know why? That happens because engaged employees have an emotional bond with the firm or the team. HRMS shows how engaged an employee is. It will highlight how often the target employee or team is using the tool for timely conversations, announcements, and event participation. The more the participation, the more is their chance to grow loyal to the brand. Once loyalty surfaces or emergencies, employees do not feel like leaving or picking another company over the current one. Rather, they make choices to improve their performances that impact overall business growth. 
Make sure there is no backlog for performance reviews
It is a manager's responsibility to make sure they review their team members on time. No employee ever likes late reviews and appraisals. They get put off when there is no defined process for regular appraisals and performance reviews. When the company expects employees to deliver work on time and with impact, the company is responsible for leading the team by example. To set an example, the management has to participate in a future-forward or future-proof review system. It will motivate employees to do their best because they know about the rewards and risks associated with their performance scores. Increasing the rate of performance review speed communicates to the team that the organisation is serious about its growth and involvement in the firm. Employees already crave this level of commitment and sincerity from firms. When that happens, the loyalty and engagement levels will organically improve. 
The Bottom Line
We can go on about how to reduce turnover and improve hiring. However, if you are done reading, it's time for you to start shortlisting the best practices. Check which ones you can implement from today, and don't miss out on the opportunity to do so. Leverage the availability of our HRMS at your disposal for a greater impact than expected.