Each employee has a different equation with time management. Some are proficient at getting work done on time. Others struggle to complete daily tasks. The work does not stop. There is always more work coming up. Things pile up and employees suffer if they are not on time to deliver their goals with better work performance. Thus, it makes time management skills to learn and implement even more important for a new generation. 
Fortunately, our HRMS allows employees to automate their daily work to a certain level. We will be pointing out that in this blog ahead. However, it's time to first notice the importance of time management and the skills to implement for improving one's relation with their time at the workplace.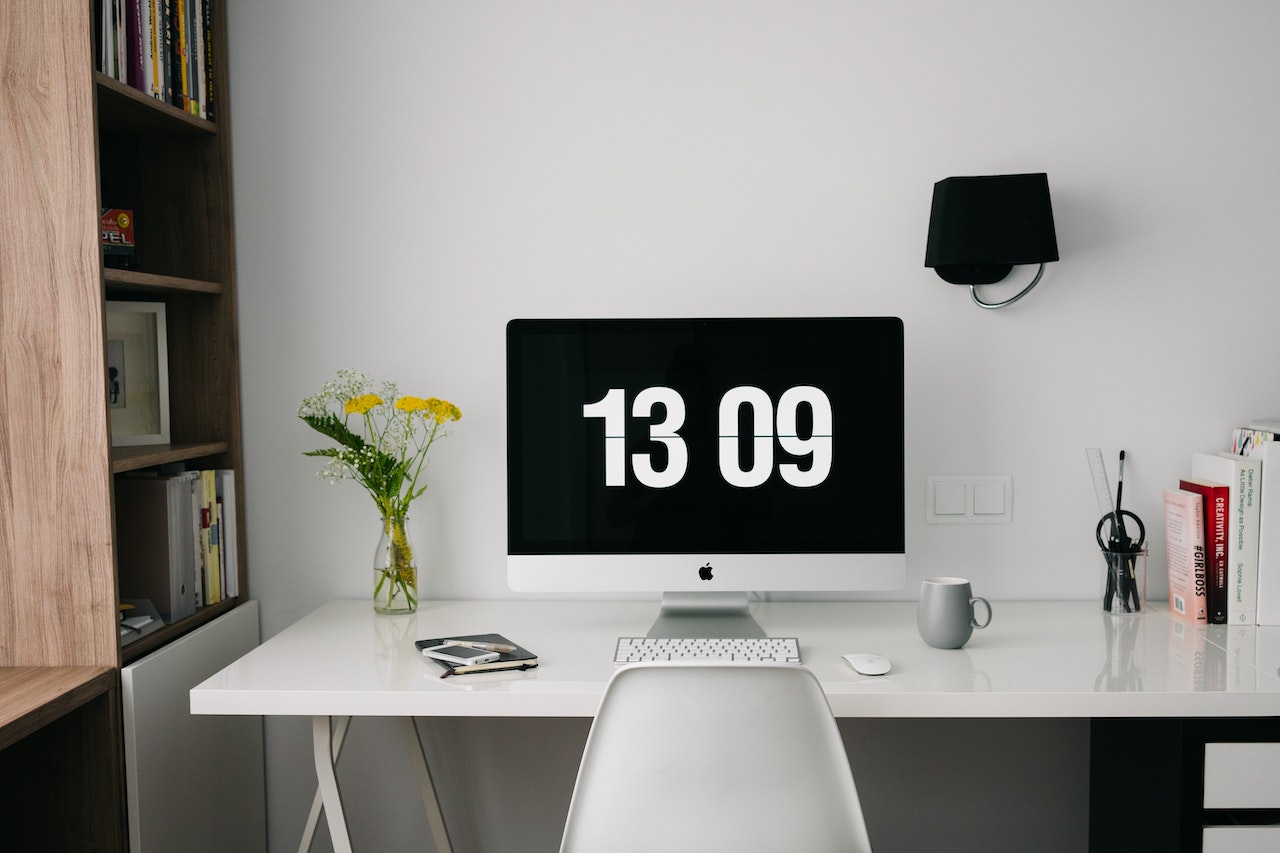 Importance Of Time Management At The Workplace:
Employees often have a habit of working in silos when they are remote workers. They can only scale up their business performance when they work in teams and synergise the effort. It is difficult to understand one's strengths and weaknesses when the interactions are not happening daily.
Therefore, one has to define the impact of their clocked-in hours daily at the workplace. uKnowva makes it possible with its completed integrated software. It is usable and productive for all employees. It enables increased visibility and trust in each other when teams are working, even from offshore locations. 
So, when employees stay true to the worth of their time without ruining the work life balance, they are indispensable to the firm. They can make a proficient career in that organisation when the time management is right and honest. 
Employees can bring in 2x to 10x profit to the firm when they know how to play out with their strengths, resolve conflicts on time, and have a sense of responsibility. They must learn to value their time at work to collaborate better with other staff members. 
While using uKnowva, HRs managers create the best impact of their time. They have complete visibility of their teams, their KPIs, their leaves and attendance, and their overall performance. 
They know who works for how many hours and the projects they spearhead. It makes resource allocation also better at a strategic level for all the reporting managers. If that is streamlined, there is no way that an employee's work performance will not improve. Rather, employees have the scope to multiply and maximise their work productivity by automating daily tasks in their workflow using uKnowva. 
So, now let's explore time management skills to improve the impact and the way we work in modern organisations in India. 
10 Time Management Skills You Need To Harp On:
Plan your day ahead of the time
To be able to create an impact with your office hours, you need to know what your day is going to be like. This is for every employee, especially when things at the workplace are constantly changing and evolving. This usually happens when there is rapid technological advancement, which is the case for every other firm today. 
Planning the day prior helps make sure that employees know which things to do first when they start their day. It will not overwhelm them as the new work day begins. Employees will not waste time collaborating and connecting with people on the same day to know how they should get their work done. 
Make sure your senior is aware of your to-do 
One of the primary skills to learn for time management to be better is to keep your senior or reporting manager in the loop. They can help you lead projects and remove the burden from your platter. 
uKnowva can be the virtual assistant to you and your teams. It will help you list the entire to-do for the day. Then, it is the manager's call to bifurcate the tasks properly or automate as many menial tasks as possible. 
Make sure to prioritise your tasks using HRMS
HRMS helps you prioritise your tasks. This is one time management skill you cannot miss. Without prioritising your work day, it becomes overwhelming to know what you have to do and by when. 
You can check the timelines of your project in the project management module of uKnowva. Then, you can identify who else is supposed to work with you. Use the tool to set up meetings on time with your team members. Also, the software gives visibility to your peers and reporting manager. 
They can also help you prioritise the task and not miss deadlines. Once that is a process you grow fond of, taking on new tasks becomes an interesting exercise. You will always be ready to scale up your work profile then. 
Learn to delegate tasks without feeling insecure
As you grow in a team, learn that you shouldn't be the one doing everything alone. Otherwise, your bandwidth will never be free or available for other critical and strategic tasks. Plus, if you keep on tasking tasks on your platter without delegating, it will only hamper your work productivity. 
That is why we make the best use of the organisational chart at uKnowva. It shows you who is reporting to whom. You know exactly who all your peers are, what skills they have, and what projects they are working on if they're on your team. It makes delegating tasks easier and on time. 
Then, you can work on skills you need to improve or tasks you need to complete first. That is because it will directly impact your key performance indicators and the impact those generate for your growth in the firm. 
Stop micromanagement and let people own their tasks
To sharpen your time management skills and learn its importance, you need to build trust with others. Keep up the team spirit and allow team members to learn their importance in the firm. You should stop micromanaging them. If you do not, you will not have time to focus on things that impact your business or work performance. 
Collaboration with employees should be to a certain level and it has to be purposeful. You can achieve more goals purposefully when you connect with employees and peers on uKnowva social intranet. Each conversation and interaction there is purposeful. You know what you need to ask from your team members and they are available there to resolve queries on time. 
The interface of the tool is easy to use and surf. Employees feel valuable and heard when messages are on time on the intranet. That way, you get an easy and effective tool to earn your team member's trust and respect. 
When that's achieved, you can stop micromanaging them. Instead, use features like track my team or trace my team on uKnowva. Check your team's performance, goals, and KPIs in the performance management module. 
Then, you will not be the one chasing your subordinates to know what they are doing today or any other given work day. Rather, you will focus on things that need your immediate attention and expertise. This process helps to run things on autopilot and automate repetitive tasks at a click. 
Avoid multitasking if you're not good at it
Multitasking requires a lot of focus and expertise. If you think you don't have the skill or knowledge, you should not opt for it. Rather, learn to prioritise the tasks with higher impact to get off your list first. This way, you can be more efficient to your team members and the entire organisation. 
Set deadlines for yourself
The best skill to learn while wanting to sharpen time management is to set a deadline for yourself. Your manager might set different timelines. However, it's always an effective habit to be stringent with your work deliverables before anyone can point them out to you. This only happens when you set deadlines for yourself. 
So, you will always have a buffer to rectify mistakes or handle escalations, if any, before the final project deadlines. Plus, you can do more work and clear your to-do if you want to pull off tasks smartly before the deadline you set for yourself. 
Complete similar tasks together
Another work productivity hack or time management skill to learn is to clear similar tasks together. For example, if you want to talk to the client and take follow-ups with them on another matter. Find the best time to talk to the client to clear all your doubts at once. 
You can follow the same process when you want to connect with your seniors or peers. It will save everyone's time. Plus, when you do uKnowva for utilising its social intranet, you achieve a lot more. Notifications are on time and everyone tagged gets alerts to respond immediately to the message you put on the stream or on the portal. So, the important message is never lost. The recipient gets it on time and there is a timeframe to tackle escalations swiftly. 
Set up workflows for streamlining a process
You need to set up workflows in your system or in your team to excel in time management. With workflows, you will have visibility about repetitive tasks. Then, you or your team can do uKnowva to automate tasks every day which are not that important but are equally impacting the overall business performance. 
Know your most productive hours of the day
Another hack to master your time management is to identify the most productive hours of the day. You can check in uKnowva to know at what hour you log in daily. Then, you can also check your team's performance for a particular project there. It will give you an idea of how well the entire team performs on particular days or for particular hours. That way, completing the most critical task during those hours can help you improve the management of your work hours. 
Conclusion:
We listed 10 time management skills you can unlock if you are true to yourself and the type of employee you are in a team. You need a strong and reliable HRMS. uKnowva is that tool for you, helping you at every stage of your employee cycle. It is the ultimate virtual assistant for HR leaders and teams. Employee data management from onboarding to retirement is pretty streamlined and paperless here.