Managers and leaders have multiple benefits to glean and garner from smarter HRMS. For that, it is better to first understand what managers and leaders of today's time need. Studies have proven managers and leaders need to be visionary, think of workplace productivity, improve their employee engagement and experiences, and much more. 
Managers and leaders need to prepare themselves for the onslaught of information and escalations. They do not have time to handle menial tasks and follow ups with the team. That is where the HRMS software in India forms a bridge. It helps managers and leaders in human resources to nurture their teams even while on the move. They do not have to sit in front of the computer system to teach, mentor, or coach their staff. 
The workplace demands are now modern, agile, and flexible. So, managers and leaders have to trust modern tools to digitally transform their workplace ethics and culture. After all, employees, too, want a corporate environment where they can learn, grow, unlearn, and unwind without worry. 
Let's study these benefits in more detail below. 
Want To Skip The Content At Once?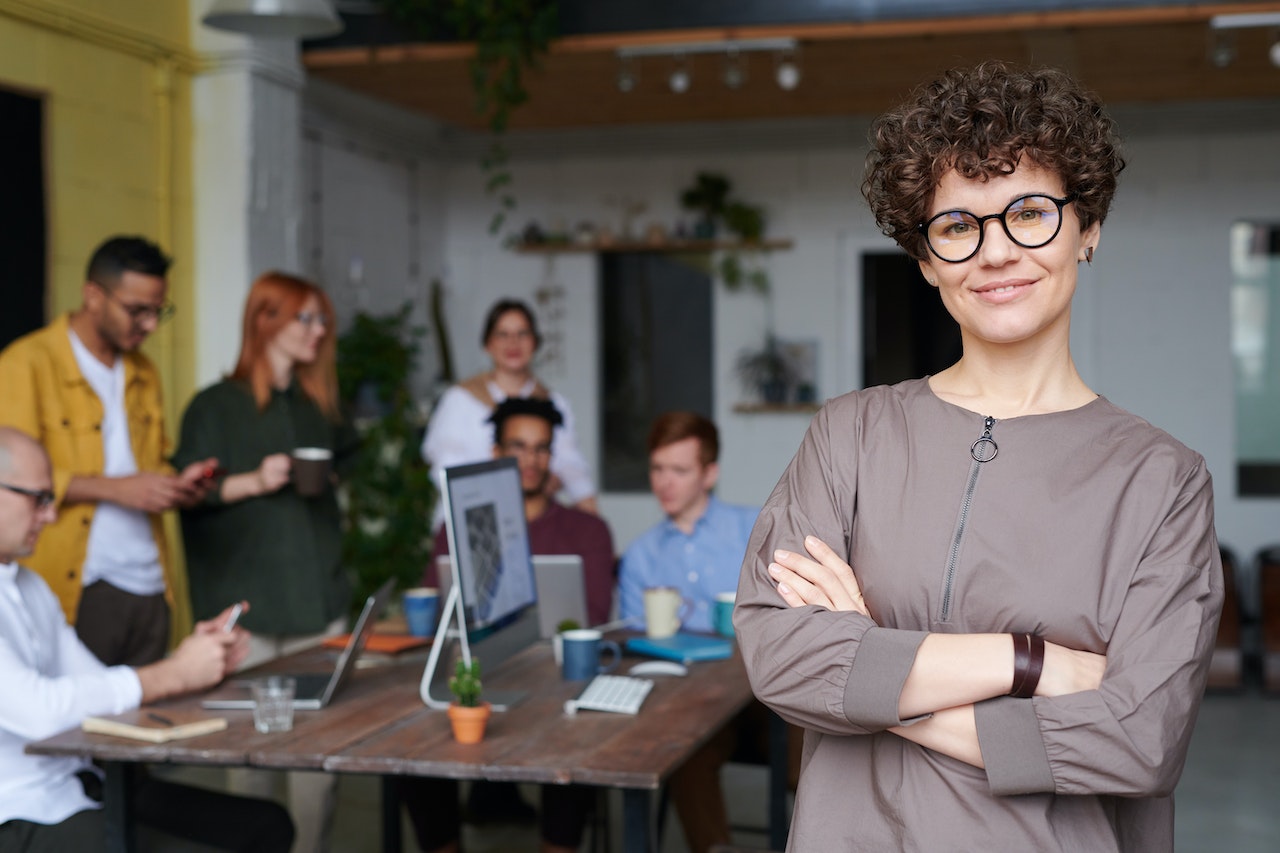 7 Benefits For Managers and Leaders To Optimise Using Complete HR Software
Organisational discipline
Managers and leaders need a tool to promote better and ongoing organisational discipline. uKnowva HRMS provides that to them. It acts like a self-serving portal for all employees. They know their job well. They also know that their performance is visible to the leader or immediate reporting manager. 
Each day, the timesheet data gets collected in a real-time report. It shows how many hours the employee gets to utilise for a project every day. So there is complete transparency when we talk about individuals' and teams' assigned work. 
When employees recognise this, they are more punctual and disciplined to turn up to work and complete their tasks of the day. It means managers and leaders do not have to micromanage them at all. They have to shift their attention to business impacting tasks as the priority activity when they start their day. 
Less dependency on one another
The uKnowva HRMS software is a self-serving portal. I mentioned that already above. It means employees do not have to chase their leaders or reporting managers for menial information like who they are reporting for a project, what projects they need to work on next, what their KPIs are for this quarter, etc. 
All such information and more is readily available to the staff on the portal. They can check their reporting manager for every project in their project sheets. Similarly, they themselves can check their KPIs and request a change before the evaluation begins. 
Automate daily work and follow up tasks
Managers and leaders have the responsibility to drive the team ahead and achieve difficult organisational goals. They will be able to do that when they do not worry about the menial work every day. For that, they need to automate their notifications, emails, alerts, or follow up messages. Using uKnowva HRMS software helps. It is a complete human resource management platform where they set up configured workflows. Each workflow has different processes and steps. Depending on the repetitive cycles of the tasks, it becomes easy for managers or leaders to automate the same. 
Better and improved time management 
Leaders have a better relationship with their time when using smart employee management tools. They do not need to micromanage, which leaves them with plenty of time to research, plan strategies, take business impact to the next level, and review performances. They can do trend spotting, swot analysis of their competitors, create succession planning, and much more. 
Reduced business costs
When managers and leaders have to use only one platform for streamlining their workplace from hire to retirement, business costs reduce automatically. The smarter and complete HR software becomes an operational expense. They pay only for the number of their users who adopt the tool. They get free tools and addons with one unified and smarter suite of human resource management. 
That is through the freely available extension store by uKnowva. There, we keep adding new micro features to enhance the usability and user experience of each employee. So there is no need to switch between tabs, folders, or browsers. Thus, in every way, the business cost is as minimal as possible when using uKnowva. 
Monitor and evaluate performance on time
Good managers in human resources have to monitor, evaluate, and review their staff performance regularly. Now there is no time or era for them to review yearly performances. Those days are gone. Employees demand and expect regular performance evaluations, especially when they are handling multiple projects or clients. 
Therefore, managers and leaders do that with ease when using uKnowva. They can check the number of completed and pending projects under their selected employee profile. Then, they review and evaluate performances accordingly. They know the time, money, skill set, and other resources deployed from one team member to another for a project. There is a detailed report at the backend they can access even from their mobile devices. 
Even the system sends them intelligent follow up emails to review and rate their team members for the completed projects. So there is no delay, even from the manager or leader's end, to reviewing performances. Again, the system initiates discipline even from the mid-level manager's end. 
Generate feedback after every project 
Feedback is important for employees for every project. There is a slot for every project approver, reviewer, peer or project partner, and reporting manager to leave a comment on the employee's performance. This feedback directs the employee in the right direction towards operational excellence. There will be no bias or discrimination as everyone is reviewing and giving feedback to one another for the projects they work together for. 
The Bottom Line
Managers and leaders can take their leadership to newer epochs with the implementation of HRMS software. I am sure with the above examples, most of that is clear. Next, leadership or management to revamp, redefine, and digitally transform from hire to retire could be yours when you do uKnowva. 
FAQs
What are the top 5 important roles of managers and leaders?
The top 5 most valuable roles of managers and leaders include planning, staffing, leading, directing or controlling their team members, and organisation of the roles or delegation of duties on time. 
How can a human resource manager be more efficient in their operations?
Managers and leaders today have the availability of automation of the workflow from hire to retire. They can use uKnowva HRMS to ease their workload and focus on things that matter the most. 
Can managers become great leaders in the human resource department?
Yes, they can. However, they need to change their mindset and attitude for that. Managers make sure of getting work done by everyone on time. Leaders are a step ahead. They need to think more strategically and embrace change management without delays. They must have a better understanding of the sector they are working in and know how to draw a roadmap of the vertical they lead.
See Also