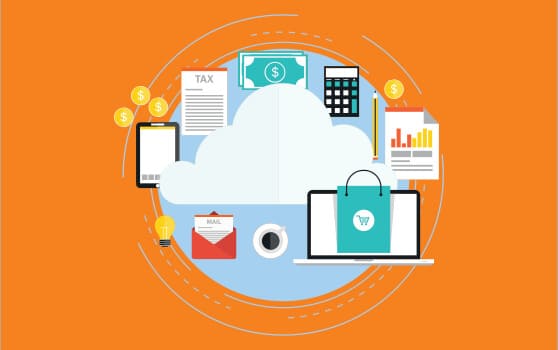 Choose a retail store billing software is an important decision. It is the tool with which you will work within very broad time. It will allow you to automate a lot of tasks. If we're wrong when choosing a program appropriate billing to our business, it is likely to repent and have to carry the heavy task of migration.
Not all retail billing software in India are just as useful for your company. It is therefore, very advisable to make consultations and well informed about the characteristics of your program management, and try a demo before you start using it. In this post we want to give you some keys to choose a retail billing software successfully.
Should be functional
It does not matter whether or not, the graphics are not very spectacular, as long as the software is functional. There are programs with very beautiful designs, but then not allow us to perform some operations. Or have a lousy service customer. Focus so that the software is functional for your business and meet the vital needs of your business.
Should not only create invoices
Your billing software should not stay in a simple program to make bills. It should include other features. Make invoices or budgets without going any further, are common activities in day to day business.
If you want to just make a couple of bills, you simply use an Excel template . If you want to make invoices quickly, manage and extract useful data from all of them, then you need a billing program.
Should automate tasks
For a billing program to be really useful, we should not have to re-add again and again the prices of our products, the fiscal data of our customers, our own data?? All this should be discharged and automated.
It is more, if we have a client that we send bills periodically, for example once a month, ideally you can determine an email to which a new invoice will be sent with the updated data, the X day of each month.
Can connect with other programs
Working in the cloud makes sense to the extent that we can take advantage of connecting programs. Working with separate programs and having to upload data manually is a tedious task that will steal time.
The ERP, CRM, online stores or programs management and administration of the company are some of the software that needs to be combined with your billing program. The greater integration, lower costs and better work processes.
Should have graphics
What separates a simple billing program for a management program is information that offers to work. Management program lets you manage your company so keep it little engaging.
Keeping the essential features in mind helps to make a choice that is worthy of your business needs and does not compromises on scaling up use as well.
uKnowva is a 360-degree solution for your everyday business requirements like people management, customer servicing, invoicing and corporate collaboration. Built keeping mobility in mind.