HR employee engagement is a topic everything is talking about when researching the latest HR trends in 2023. Many say employee engagement impacts business productivity and performance, fosters client and customer loyalty, and improves work quality and work satisfaction. The truth is everyone has a unique definition of HR employee engagement. But what matters is that it becomes the centre of a successful company culture to retain top talent and give them the satisfaction they expect from day to the last. 
HRs might find it tough to manage initially. When there is an influx of new joinees and employees, HRs have a lot to work on. In this case, employee engagement in HR might take a back seat. That's where they go wrong. The engagement metrics should never be taken lightly. Otherwise, employees, be they the ones working from the office or from home, will not feel that they belong to the firm or its culture.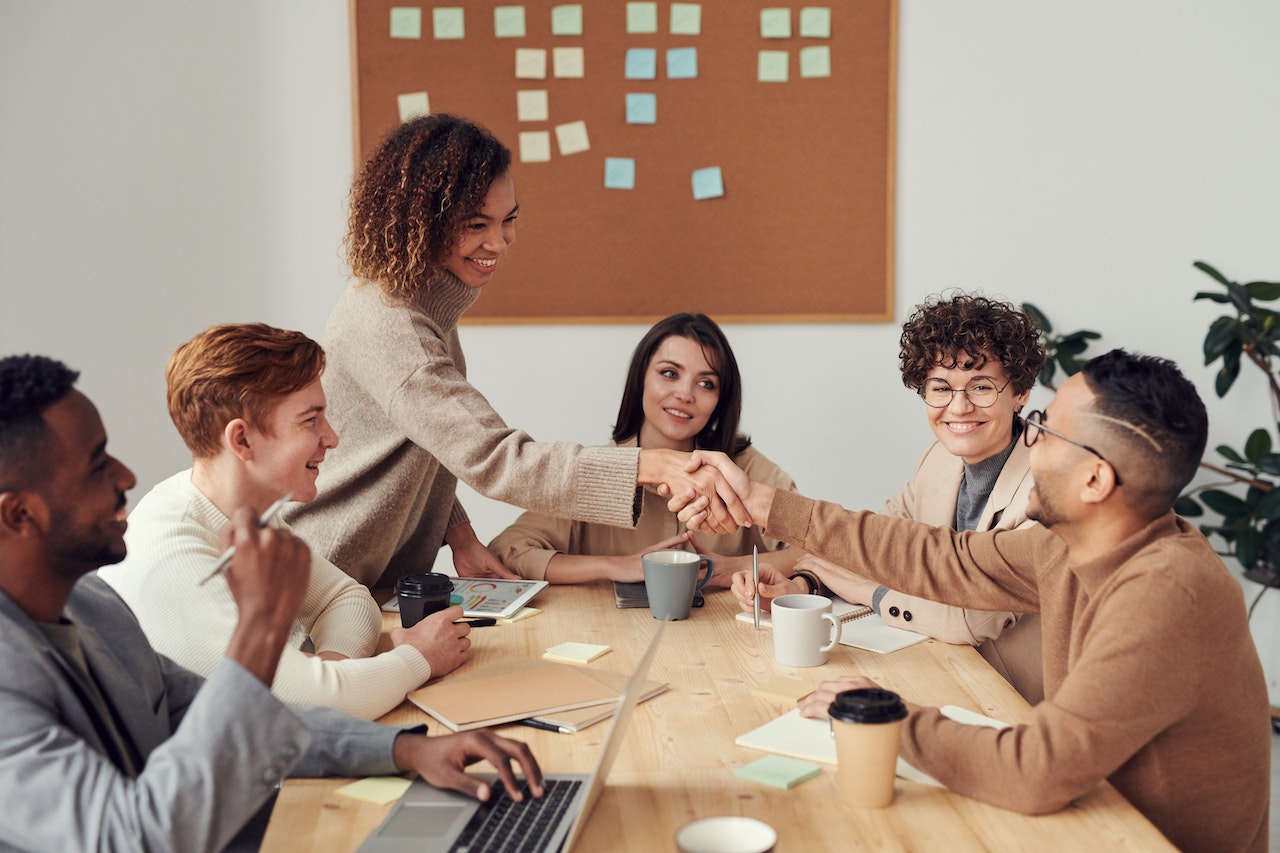 What happens when employees disconnect from the culture?
They fail to give their 100 percent to the organisation. They will work as much as they are paid. That is also fine. But the impact is negative when employees become complacent. They stop learning, relearning or skilling up their portfolio. 
And now we all live in the digital age. Companies cannot afford to hire people who are not familiar with AI tools or artificial intelligence as the core advantage of using these tools. That is why with each passing day and trend, HR employee engagement is becoming more important. 
But it is not a one time deal. HRs need to keep refining it. Otherwise, it will be stagnant, and employees will not be emotionally invested. Rather, this attachment to organisation growth will be slow because of poor corporate communication, lack of timely rewards or appraisals, and similar other factors. 
How do HRs make employee engagement primary in their organisation?
To overcome the barrier of decreasing employee engagement rates, HRs need to be proactive. They need to become their people's person. They have to invest time and other resources in the right tech tools like uKnowva. Such a smart tool provides the following:
On time and one-click communication channel

Unified platform to appraise, rate, review, and connect with everyone on the team

Set up

workflows

to free the team's time to connect

Check up on employees' happiness mood with happiness metre

Check up if employees feel depressed or sad with instant messaging
So there is no limit to configuring how employers will connect with their employees when using uKnowva. Employees will trust their hiring managers and reporting managers more. And when that trust is gained, it is easier to invite employees to core decision making events and increase their engagement levels. 
9 reasons to justify why HR employee engagement is important:
1. Retaining top talent becomes easy for hiring managers
Hiring managers find it easy to retain top talent when they know they are engaging well in the team. And to make them engage, the company has to provide them with regular nurturing. To do so, HRs need to initiate team bonding and appraisal activities. It shows that the company is serious about its employees. That's when employees start giving each other love and care back with a better contribution rate and more discipline. What's new is that employers can track these levels of contribution in the HRMS. It makes employee data management easy and simple. With this data, HRs make strategic decisions for retaining top talent for longer periods in the team. 
2. It is easier to review and recognise top performers
Organisations need a channel to review and recognise top performers. It is one of the requirements for levelling up HR employee engagement in a firm. Without this medium, employees will face challenges in the equity and visibility they deserve. uKnowva provides that channel with its performance management system. The entire edition of uKnowva is simple and extendable across devices. So HRs can rate, review, and appreciate their top performers at a glance or within a few clicks – even when they are on the move. 
3. Employees feel they chose the right firm to excel in their career
A favourable corporate culture is important for employees to upgrade their careers. When they join the firm and find the culture promising, they will not hesitate to engage sincerely. And when employees engage on the platform provided by the firm, they trust the progress of their career more in the setting. However, for that to happen, employees need to ask questions related to their career scope and options in the firm. They must have the courage to open up and ask. 
Firms must provide them with the right helpdesk or ticketing system to raise such questions. Otherwise, the company policy must be easily available to employees. That way, the staff, irrespective of their working location or hours, know how long they can plan to stay in the team. If they see that they can upgrade their portfolio to newer heights within the next 2-3 years, they will definitely stay and engage more. That is the beauty of having transparent HR employee engagement practices and cultural norms in place.
4. There is a strong bond between employers and employees
Employee engagement in HR is important for that formal relationship to nurture well between an employer and employee. Without this trusting relationship, it will be hard for them to stay on the same page. As it is, two individuals will have different and unique thinking. It's human nature. We cannot deny that. But that's the magic and impact of employee engagement and a clear vision and mission statement provided by the company to the staff. 
At least, they will know whom to report to, when to work, how much to work, and how many deadlines they should adhere to for a project. Such critical pieces or bites of information are necessary for an employee to be clear about. That clarity comes when employees engage more and develop a rapport with their seniors in the team. 
uKnowva is a smart solution that provides a harmonious communication channel for all to connect and be on the same page or at least resolve queries on time.
5. Mutual respect and emotions are strong with every staff member
A level of mutual respect for each other's belief systems related to any topic in life or work is necessary at work. It will only come when employees engage with one another. Without resolving queries, concerns, and complaints, reaching a higher emotional maturity is challenging. Two and more individuals need to forget about their personal beliefs or past company experiences when they work together on a new project. And that level of understanding is easily achievable when employees believe in asking the right questions and answering back on time with a purpose. 
6. Decision making events are more cohesive
Teams get better decision making with HR employee engagement metrics and practices put into play. Without employee engagement, there will be no discussions on critical topics. And without talking to one another to sort out the confusion, it is hard for employees to scale up their thinking. 
Managers believe in inviting their top performers more often to decision making events. These meetings help employees speak up and give their suggestions in front of senior management and strategic decision makers. In time, they develop a mindset focused on growth by keeping the feasibility of the ideas in mind. 
So employee engagement becomes the deciding factor in inviting team members to such meetings. Plus, it is an indicator of how fast and effectively an employee can decide or come up with a solution. In most cases, it is when they have limited information and stringent deadlines. 
7. Employees can learn to empower each other like true team players
Sincere employees know how to empower one another with the right medium and time of communication. They do not waste time talking around the bush. Rather they follow all seven principles of communication and make sure to deliver the message right to the other person. When the message is clear, even slow performing employees feel the motivation and need to excel and do better at their work front. In a true sense, employee engagement can create leaders in smaller teams for empowering others to adapt to rapid digital changes fast. 
8. There is positivity all around in the office culture
Employee engagement does not simply mean that employees are talking or participating in events. The truth of employee engagement comes into the picture when it is effective and brings more positivity to the organisation. 
Why is that? Because negativity spreads at least six times faster in a culture. And that can ruin the entire momentum of workers to get work done before deadlines. But with the spread of positive and progressive company culture, employees become self reliant. They take the lead on more projects and make sure to take the business growth to the next level with less supervision. In other words, it ends up saving human capital investment and promises better growth in less time.
9. Employees performance improve
Employee engagement is one of the core reasons for employees to focus on their performance. Because without engaging, any worker will not be able to resolve queries or concerns. They will have doubts regarding the delegation or completion of work. At times, there might be confusion in the brief of the project to be done. That's why employees need to engage and communicate with one another. They can use the social intranet tool by uKnowva for that. 
When they do so, employees are more punctual in resolving queries. They pay attention to their colleagues and the latest happenings in the intranet or the company. That way, at least, they have clarity on the preapproved best practices in the firm. So they will know how to engage on the tool and with their peers and how often. 
This will improve their internal personal relations. Again, this is a skill they develop when indulging in employee engagement practices to resolve their partnership with other peers and get work done on time.
The Bottom Line
From business profit, productivity, and progress to employee retention, loyalty, and discipline, HR employee engagement is capable of improving all those. However, HRs need to keep an eye on how the system is going ahead with the implemented practices and tools. 
uKnowva makes all this type of employee engagement monitoring easy with its unified network. It is available at your fingertips, on all smart devices, and is effective to use in all industries. This way, employee engagement can become the core part of all growing organisations for better business outcomes in a defined period.