Over the last two centuries, revolutions in technology have made industries more efficient. This started with the innovation of the steam engine. This opened up many jobs for people, and businesses were growing and becoming more profitable as a result. The innovation of the computer saw the next revolution in the industry. 
Now we are in the fourth phase of the industrial revolution, known popularly as Industry 4.0. Industry 4.0-related technology uses Cyber-Physical Systems to share, examine, and direct, intelligent actions for various production processes. Industry 4.0 for HR helps organisations transition into this new era by securing top talent and automating daily workflows. uKnowva's HRMS is the best resource to help you with this transition. 
Let's read more about how uKnowva makes organisations future ready for the Industry 4.0 phase for HRs.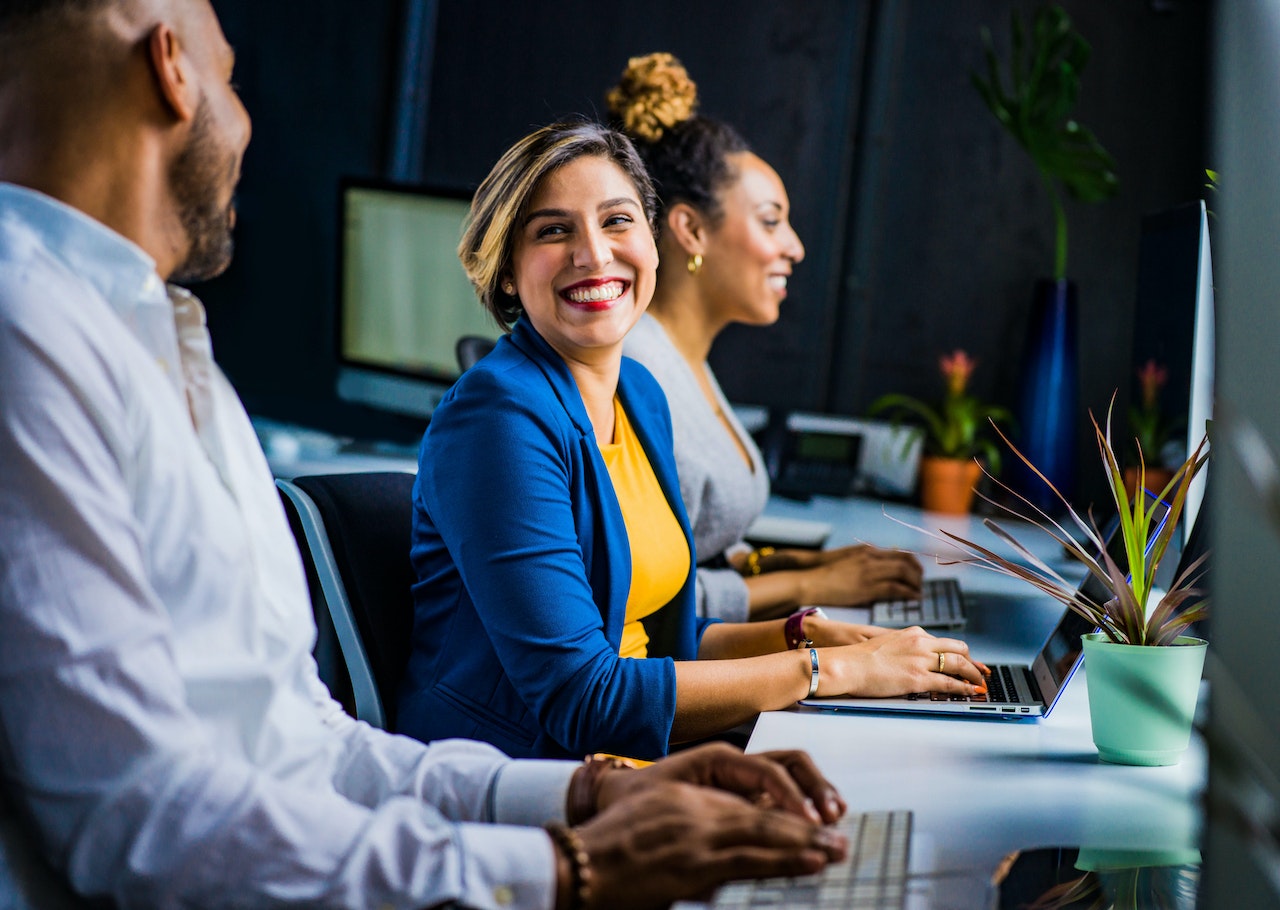 6 Ways For uKnowva HRMS To Streamline Industry 4.0 For HR Leaders:
Data analytics 
In Industrial 4.0, Big Data is gathered from various sources, including Internet of Things (IoT) gadgets and factory equipment, Enterprise Resource Planning, and Customer Relationship Management systems. This helps to improve decision-making and automation in every aspect of supply chain management. While you have these technological processes to give you information on the production aspect, uKnowva's HRMS can provide your HR management with the data and analytics to help you track the performance of your organisation's workforce. This helps you to see where your workforce is struggling and find key insights to help with these challenges. These analytics will help you be more efficient. 
Automated workflow
With uKnowva HRMS, you can automate the workflow with ease. Traditionally you would constantly have to track the workflow. This can be tiring and mundane. uKnowva lets you set targets and expectations and track your team's work. You can also enable better productivity with the help of extensions provided by uKnowva. Your team can also see each other's work progress making leadership oversight much more feasible. uKnowva integrates with automated extensions or add-ons to help you deliver the best workflow. 
Reduction in manual efforts and resources  
Efficiency can be increased by cutting back on tedious administrative chores and automating some procedures with the help of uKnowva. Traditionally trivial HR tasks would consume a lot of time and effort. This is due to a lot of administrative HR duties that take a lot of time. uKnowva's HRMS takes care of time-consuming tasks like time management, attendance management, payroll allocation, recruitment and onboarding, and performance management. Usually, these tasks are monitored over a long period and taken action upon much later, but because of the streamlining services offered by uKnowva, you can save time and resources. 
E.g., recruitment in industry 4.0 can now be done faster because it helps you find top talent and streamline the entire hiring process so your company can get the best talent. 
Less dependency on paper  
Most of the paperwork involved with HR operations is eliminated by an uKnowvas HRMS. It standardises the procedure for hiring, raising salaries, and more with real-time employee information. The best part about uKnowva is that all your employee information like employment history, licences, certificates, education, skills, performance, compensation information, etc., are stored securely over the instance server and easily accessible for timely audits by leaders.
Employee self-service portal
Employees frequently ask specific concerns concerning terms, conditions, pay, leave, and other issues. However, the HR division finds it very challenging to address these concerns individually for hundreds of employees. uKnowva's automated HR management solution improves employee service and satisfaction because they can find the answer to everything right from their available leaves to questions about company processes and management with just under a click. 
It is cost effective 
uKnowva's HRMS gives your company the ease of automation, all at a reduced cost. It has proven that by reducing time-consuming tasks. With the help of automation, uKnowva lets your company transition all its processes to a digital process, reducing costs.
Even small and medium companies can start implementing uKnowva HRMS. There is no boundation on such firms. Their teams can also be scattered around the world. The software instance is user-friendly at a very attractive price, beating the market standards. 
Smaller teams of 10 or fewer can even set up their own uKnowva instance by visiting the website first. They can try its version at a very low price. Then, when the teams scale up, they can opt for a bigger plan to scale up the user base and the functionality along with it.
Conclusion 
With uKnowva, you reap many benefits for your organisation like increased workflow automation and efficiency. Regardless of your organisation's size, uKnowva can transition smoothly into the revolution that is Industry 4.0. uKnowva is the current answer to all of your HR-related issues. The journey of Industry 4.0 for HR leaders gets better every day at work when they incorporate such smarter solutions from day one.