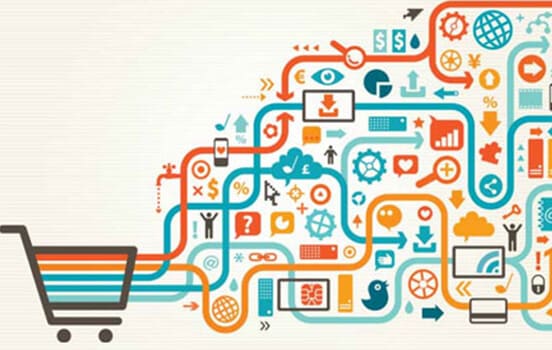 uKnowva has proven itself as an excellent enterprise collaboration software. There are also many clients from the Indian SME sector that use it. However, one industry that has not used it so far or is sceptical about uKnowva is Retail. In this blog, I have mentioned the reasons why uKnowva is the perfect tool for the Retail Industry.
In today's age, timely updates are the key to staying ahead of the competition. This is true even when it comes to internal communication within the team. There is a lot of communication that goes on between the team on the store floor, the stock team, head office, etc. uKnowva's Instant Messenger is the perfect tool for such real-time communication. The user-friendly interface makes it easy to operate. What's more your data remains within the digital walls of the organization, i.e., no fear of confidential data getting leaked by using other messenger apps.
The Polls section on uKnowva is a great tool to elicit feedback from employees about anything and everything. You can ask employees for their opinion on the new collection in the stores, feedback on new company policies or just run fun polls for employee engagement.
The Social Intranet is the answer to the elusive question, "How do I make work more rewarding for my employees?" Management can use the social intranet to announce achievements and milestones like Best Store of the Month, Top Performer, etc. This will reduce the need to use email for such announcements while at the same time making sure the news reaches all employees.
To help the HR department in retail companies keep their sanity, uKnowva has introduced HRM. This app has all the features in place that can manage employees leaves and attendance. Organizations can also integrate it with their current attendance management systems like access card machines or biometric scanners. Using HRM, HR can manage leaves and employee shifts without resorting to emails and worksheets.
uKnowva has interesting Activity Tiles on each user's profile page. These tiles display metrics related to the user's account activity and/or the user's performance. These tiles can be configured to display the important KRAs of each user so that calculation of incentives and other such perks become easier to calculate. Performance Metrics such as the sales made by an employee, orders processed, etc., can be displayed.
Employees can get immediate updates and regular reminders about meetings and similar events. Managers can get Daily Sales Reports sorted by State, City, Location, Store, etc.
What's more, the POS systems in stores can also be integrated with uKnowva to get real-time updates about sales made.
Knowledge is power, and the extensive knowledge of sales extracted and received using uKnowva can enable a retailer to make faster decisions that can positively impact the business.