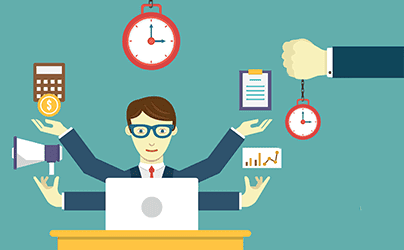 Maintaining employee leaves and attendance are one of the most critical functions of the HR. There will always be clashes with the employees regarding these topics if a systematic setup is not maintained. 
A lot of companies still use traditional paper methods to maintain such records but it only ends up in some employees misusing the system and others feeling unfair and cheated. Also the company faces inconvenience because of such organization. 
Biased attitude or personal favors are another issue that hampers maintaining a transparent environment for the employees. Having a HR friend and a not so organized system can be a great incentive for many who like to play around with their attendance details.
The perfect way to deal with the above and similar issues is by creating a technical system to manage such tasks. Enterprise collaboration softwares like uKnowva offer services to manage all HR related tasks including leave and attendance without any human intervention. It can track the time spent by employees on their systems and when do they login. It can also calculate the time taken as break between work hours. The best part is you can customize the entire setup to be more suitable to your organization structure. 
Try: www.uknowva.com
uKnowva also provides extensions apps to make your system better. A lot of these are absolutely free of cost and very user friendly. 
Check out more information on: https://uknowva.com/extensions/hrm-lite/24
Many organizations which like to maintain a professional environment are adopting such solutions for their HR functions. The management is happy to have a no loophole system in place and employees are happy to work in a fair environment.
Checkout the case study of a company who adopted similar service for their over 1000 employee organization and continues to enjoy the benefits- https://uknowva.com/casestudies/165-human-resource-management-given-a-complete-makeover-at-prime-focus-technologies-by-uknowva