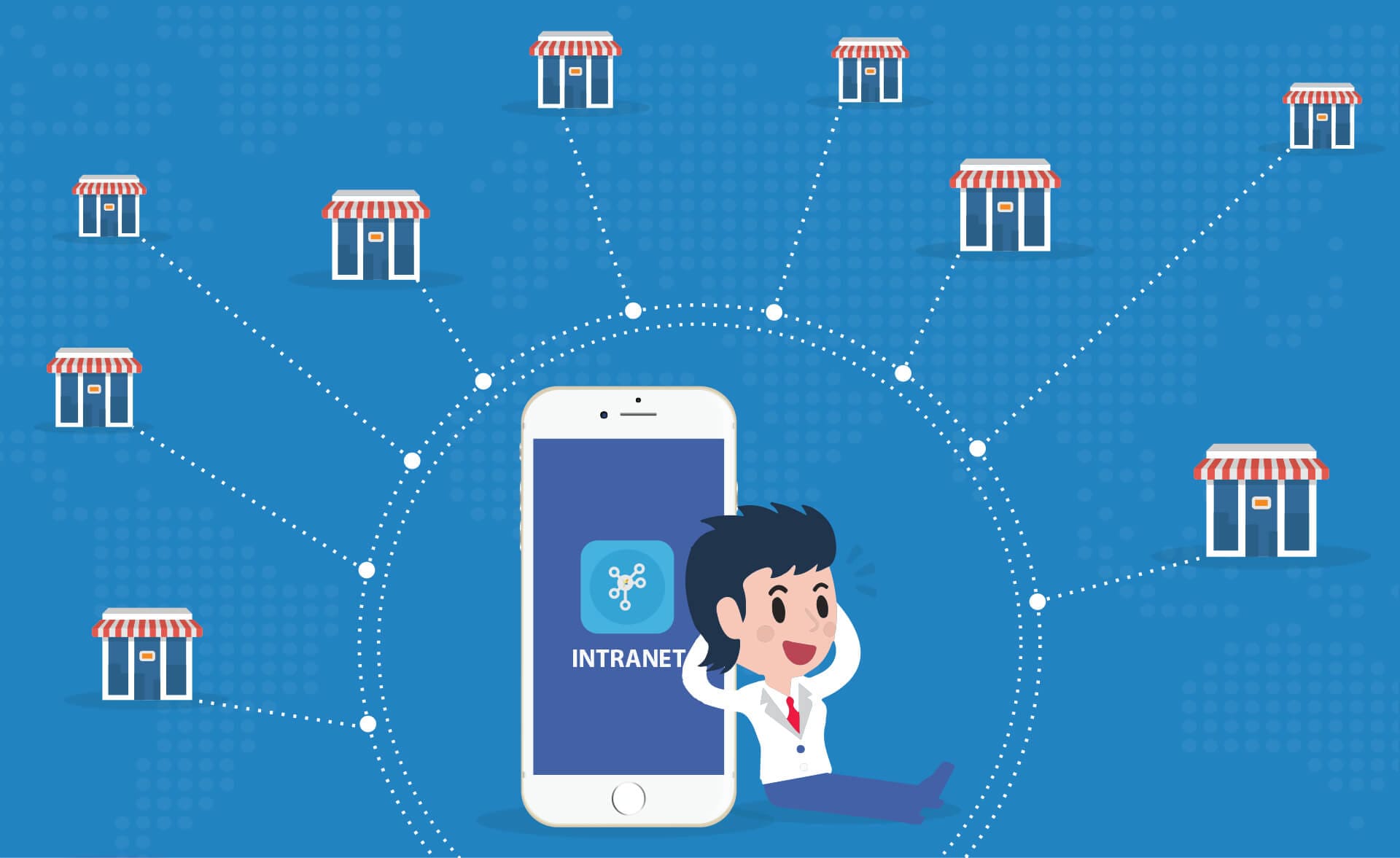 Franchises have proven to be a successful business model for various businesses to provide their services across the globe. Along with the growth and increasing consumer reach, lot of companies face problems when it comes to internal communication and management between the franchise and the parent company.
Some of the issues which impact the business performance of various franchisee networks are -
1.Use of Emails - Emails have been used for communication by companies since decades, but they are rapidly becoming outdated as communication is time consuming & the information cannot be tracked or organised.
2.Communication Gap - A lack of communication in real time between management and employees can pose noticeable problems within a company. These problems magnify further when communicating with external franchisees.
3.Uncoordinated CRM & HR - The Human Resource and Customer Relationship Management departments face immense workload due to the data being present offline in an unorganized manner. Accessing and managing such data becomes cumbersome and results in slow functioning while requiring extra personnel.
4.Lower compliance to best practices - The franchisees operate on a general set of instructions which don't cater to the individual franchisee at different demographical areas. There is no common platform through which employees can communicate and collaborate with each other. This often leads slippage on best practices, chaotic operations, and cluttered work.
A specifically designed intranet platform can significantly save the time and cost of the company through effective communication and easy management through software integrations.
What is intranet and how does it work?
The intranet can be understood as a private network which can only be accessed by the organization and its staff. Such a network can significantly improve collaboration and communication within the organization while providing a single point to access the resources. Intranet portals are often used by companies to manage their data and information with ease through various integrated applications and get personal views of employees.
How can intranet platforms help franchisees?
uKnowva team while working with Uniglobe Travel for implementing an intranet solution found out certain general factors which can be eliminated to improve the performance and efficiency of franchisees. uKnowva provides specifically developed enterprise collaboration platform which can benefit the working of a franchisee network:
1.Instant Access - Working on an intranet platform allows enhanced collaboration within the franchisee network. Employees across the globe can instantly access the information to get updates regarding latest events, offers, news, trends, etc. being promoted by the company. This also provides employees with the capability to easily provide their thoughts, issues, results, and status on the intranet for other members.
2.Faster Communication - The intranet platform results in increased interaction and a greater level of engagement from employees. The employees become less dependent on emails for communication. This eliminates the shortcomings of emails while providing employees with a secure and better internal network for information sharing and communication.
3.Organised information - The internal operations can be carried out efficiently as the information is shared on a single platform which is easily accessible. Through intranet, the franchisee can easily organise training programmes for employees and can instantly communicate about new updates or product launch.
4.Empowered collaboration - Since the operations are carried out through a simplified platform, the business process becomes streamlined. The employees and colleagues at different locations are well connected, thus the workflow becomes smoother.
In the coming future, uKnowva plans to further develop the intranet platform technology for the benefit of various functions of an organization. While the Operations, IT, Human Resource and Communication departments are already being revolutionized with the application of specialized platforms, uKnowva looks forward to offering greater degrees of automation for helping other departments. uKnowva platform plans to utilize the upcoming technologies like AI & Chabot's to create intelligent solutions for franchisee business models(Gamification, Franchisee Rankings…etc.)  and in turn create a healthy competition among the franchise network.