The HRMS influence has expanded in recent years and has gone beyond the enforcement of policies and procedures, recruiting, hiring, onboarding, and workforce management. 
HR leaders are now challenged to:
Build a positive employer brand, 

Develop initiatives that increase employee engagement and productivity, and 

Establish relationships between the company and employees for greater business growth and beyond preset mandates.
Because an HR personnel does a lot, improving employee engagement and productivity fails to become the top priority. So, it's time to understand the usual priorities first before checking how an HRM tool influences team tandem.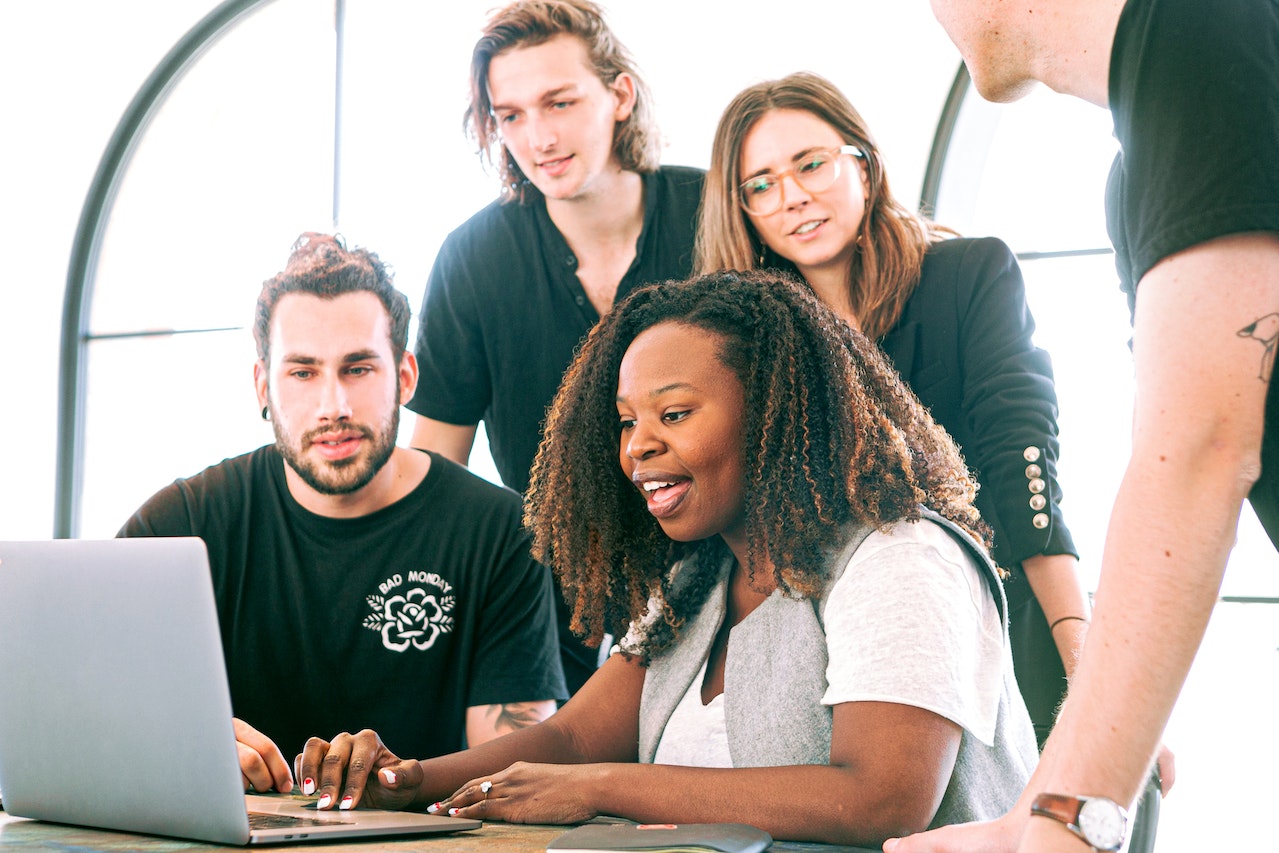 Top Priorities For HRs
Recruitment and retention: 
HRs need to identify the qualities of their teams and design recruitment campaigns accordingly. That's one of their major KPIs and top priorities in line while refining the team culture and coordination. As they hire the right people, the culture will be streamlined with fewer roadblocks. Thus the retention score will be easier to maintain and raise after a period. 
Learning and development: 
Specific skills are required to work together and lead a team. More effective teamwork can be achieved by developing people in areas such as project management, communication, and leadership.
Also Read: 5 Key Employee Experience Pillars uKnowva Provides To HRs In 2022
Compensation and reward: 
Employee incentive programs can encourage effective teamwork by rewarding team performance. Examples include performance-related team bonuses and rewards, such as social group events for top-performing teams.
How HR Professionals Lead Teams Today?
HR can directly support better teamwork by getting involved in organising teams. Below are the steps that help HRs teams to set up effective teams in the longer run.
Set clear purpose and goals for each team:
To be effective with an ongoing HRMS influence, a team must know its overall purpose and current goals. Include team members in goal setting, as they are likely to feel more engaged with the goals they contributed to.
Measure team performance:
What gets measured gets better. So HRs establish effective team leader metrics and reporting to measure it right on time with the help of an HRMS. And whenever the team performance is poor, HR leaders can have fair warning through real-time analysis and a dashboard in uKnowva. The same is with the reporting managers to tweak the team's tandem and make it better for positive impact. 
Reward team excellence:
Variable pay and rewards tied to team goals can help motivate teams and motivate them to achieve team goals. HR leaders can tie multiple incentives or bonuses as per the roles assigned and the challenges teams overcome in a period. This process is easy to set up in a holistic and comprehensive human resources management software like uKnowva. 
How Can An HRMS Influence Remote Teams?
Employees have better accessibility
: 
One of the main advantages of introducing an HRMS in a company is its accessibility, i.e., the availability of a system on smart devices and mobile devices. More than a necessity, it's an incentive in a remote work environment. It also gives employees the ability to track their working hours, attendance, or absence. So the ultimate HRMS influence on remote teams is easier to map and evaluate over a period. 
Real-time feedback
: 
On-site review or feedback can be the biggest booster shot for an employee, especially a new hire. Immediate feedback can empower the employee and, in turn, make them more engaged. Furthermore, management gets to paint a picture of greater transparency and accountability towards the employee, which inspires trust.
Also Read: 6 Tips for Writing an Effective Performance Review
Employee collaboration tools
: 
Introducing a social intranet into your HRMS has been tested and proven to increase employee engagement. This can be an effective tool for evaluating and encouraging employees to collaborate more on purpose and meet predefined organisational goals on time.
Better employee onboarding
: 
For any employee, smooth and successful onboarding plays a vital role in leaving a lasting impression, leading to greater stability. An effective HRMS can help with this. Onboarding processes can be completed easily, allowing HR to focus on familiarising the new hire with the new company culture.
Improved transparency in the workplace
: 
The human resources management system is also a place where employees can see their benefits, such as medical and other incentives. It shows a company's commitment to its employees, making them feel valued.
Conclusion
HR leaders are often focused on attracting new talent by designing bonus programs to keep compensation up-to-date with current market trends and by focusing on training and recruiting programs. 
In addition to attracting talent, HRMS influence has been such that it helps keep recruiting and hiring costs low by focusing on keeping current talent productive and offering programs that encourage both personal and professional growth.