All companies nowadays have an Intranet but also one common complaint—employees do not actively use the intranet. What could be the reason for this? In many companies, the intranet is used by employees to only download official documents or to keep themselves updated about new announcements and company policies. They might login to the intranet once a day or maybe only if required, check for the required news and logout again.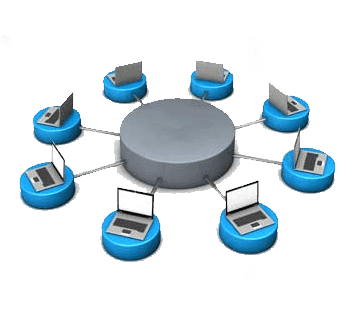 The reasons for these could be any or all of the following:
1·the intranets are used only for formal communication with employees
2·they are not customizable by users according to their individual needs
3.they cannot be easily accessed from outside the workplace.
Because of this, in many companies, third-party applications like Gmail, Sharepoint, etc., are used to meet the needs of communication and sharing.
A company's intranet should be such a platform that all employees use it without being told explicitly to use it. It should be the meeting place for everyone and the cup of coffee over which ideas are exchanged. That is why nowadays, company intranets need to be engaging, interesting, and "social."
Let's explore the "social" angle. Social networking sites are used by one and all today. There will hardly be anyone who has never used atleast one of Orkut, Facebook, Twitter, or Google+. The first thing about social networking sites that draws public is their user interface (UI). For example, the UI of Facebook is very pleasing and the elements of the site have been arranged in such a way that you don't really need a tutorial to learn how to use Facebook.
Another big draw of social networking sites is the connectivity. Message offline members or chat with the online members. Exchange of information becomes very simple. Also, with the amount of information being posted on these sites one is always informed about the latest happenings.
Companies could benefit from a social model implemented as their intranet. Having a social angle to your intranet will ensure better acceptance and participation of employees. Plus, minimal to no training will be required to be imparted to employees for an intranet with a social element. Having other features like forums, groups, instant messaging, and document repositories will also ensure better productivity and communication among employees, which will only be beneficial for the company in the long run.
Having an activity stream gives everyone real-time updates about the activities of other members. The option of creating groups enables teams to hold their discussions privately, even if they are at different locations geographically. The intranet could be configured to allow installation of applications that are required by the company, such as Lead Management System, Project Manager, Email, HRM, etc., similar to how applications are added to one's profile on Facebook.
It is clear that companies need to step up to the challenge of making their internal networks as social as possible because of the widespread use of social networking websites. These sites have set the benchmark for what people expect the networks they are a part of should look and function like.