Introduction
For the past few years, recruiters face the biggest challenge: finding the right talent. It is majorly because employees now trust a company with the right kind of employer branding in HR. This boils down to certain factors, like how many reviews the company has on the job portals. Then, other factors like the greatness of the company culture and the score of the employees sticking around in the firm matters a lot. 
New hires often also get impacted by the reviews left by old employees of the firm. With a lot of negativity about the employer or the company on the search portals, it becomes hard to attract and retain top talent. 
Another challenge is to maintain the branding of the existing employees. Now, the external reputation is hard to control. However, employers need to focus on the experiences they provide to their employees within the organisation. That way, employers can turn their current employees into brand loyalists and brand ambassadors. These employees, once impressed with the company culture and its offerings, will happily recommend others to join the firm. 
So, today, we will explore how modern organisations can improve their internal reputation and employer branding using a social intranet. It sounds interesting, but it is equally challenging when employers do not have the right vision and mission to acquire. However, employers can make the workplace pretty favourable to all by following the strategies mentioned below.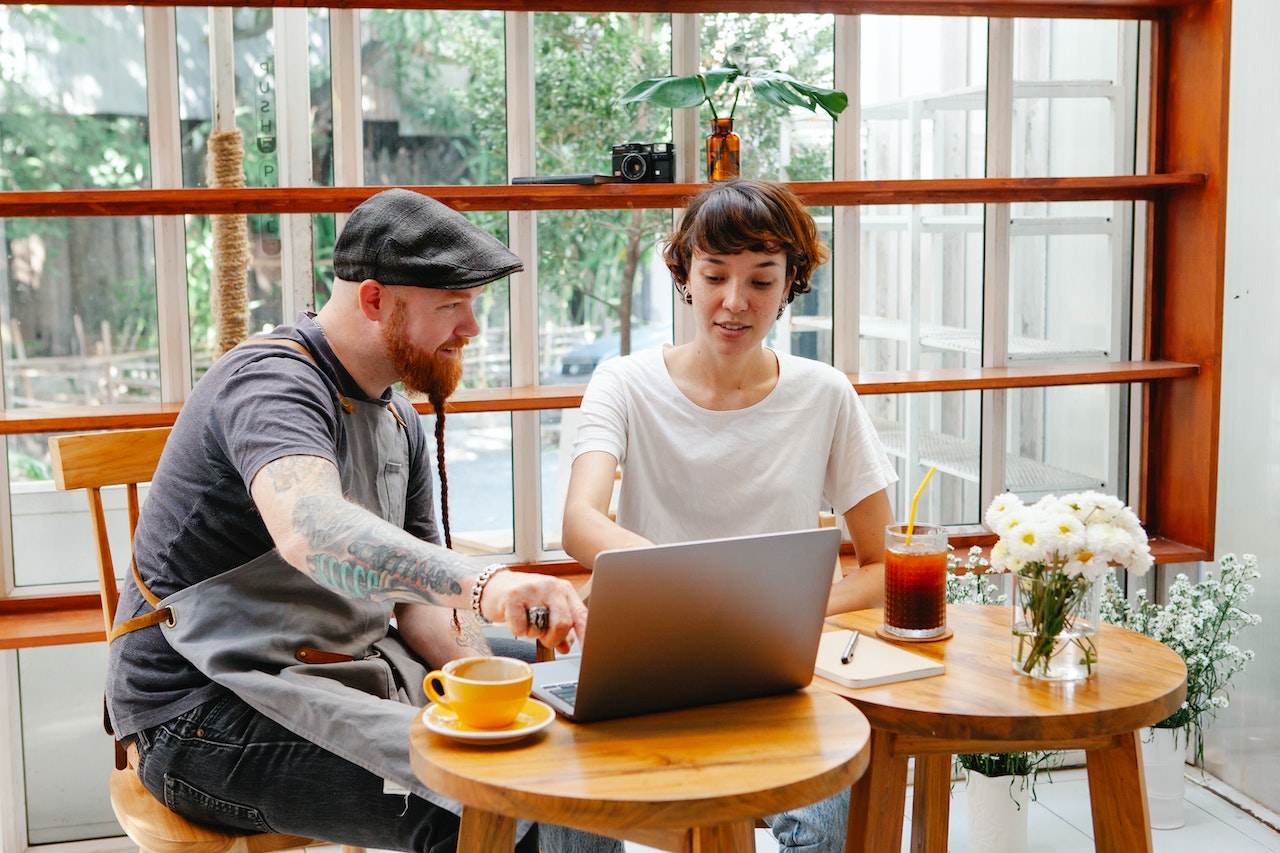 Improve Your Employer Branding And Internal Reputation With Social Intranet In 9 Ways:
Give your employees timely appreciation of the intranet
Your employees deserve appreciation from time to time for the good work they do. It increases respect for you in their eyes. You need that respect and value to improve the employer branding internally. So posting appreciation notes on the social intranet helps a lot to improve your internal reputation. That is because everyone in the team can check out the recruiter or the senior appreciating their employees in front of all. 
It's a very humble and down-to-earth thing to do for others in your team. However, do it only when employees deserve this kind of appreciation. If not, you need to drive them to do better and earn that respect and appreciation from you in front of the entire organisation. 
Promote the culture of celebrating smaller wins at the workplace
Promoting the culture of celebrating the wins of your employees is important. These wins need not be bigger all the time. You can celebrate smaller yet impactful achievements of your teams on the social intranet by uKnowva. The tool is already easy to use and has a user-friendly UI/UX design. So everyone can participate in celebrating smaller wins online. 
Plus, a smaller win is not only about work life. It can be about someone's birthday, marriage anniversary, some award they win in their personal life, or something else. Celebrating such wins bind people together as humans instead of simply being resources to the firm.
This is a culture that strengthens your value in front of the team members. They will understand that you are a manager, leader, or recruiter who is always watching them over for their growth. When that perception is set, it is easy to become your employees' favourite. They will stick around longer and recommend your team or workplace to others outside the firm.
Make sure employees love to post what's on their mind to be openly opinionated
Improving employer branding with a social intranet is an interesting activity. So you need to learn to drive your team consistently. Doing so will help you create a team with an opinion. They can easily put up what's on their mind on the social intranet for everyone to see, like, or comment on. Developing a team to put emotion in front of all without fear is a challenge. However, if you are successful in doing so, that's no less than a feat to achieve. 
Our social intranet helps you turn that one-off into a regular habit for your team members. It is easy to put a thought or quote of the day there. So, employees will put up a status on their social intranet portal without worrying about who will think what in their team or organisation. They can also set up the status for a particular user group on the portal. The system is that flexible. 
Regular posting their thoughts of the day makes them more open and creative. You need such team members in your organisation and teams. Then, it will be interesting to see them challenge your leadership and have a perspective on everything they do for the organisation. Most employees do not have that purpose and perspective, and that is why they end up leaving sooner than expected. 
Also Read: Top 8 Employee Engagement Strategies for a Better Workplace Environment
Connect with staff members and employees on time on the intranet
Improve your reputation in front of the staff as and when you connect with them using the intranet we provide. We are also offering the chat messenger service on-demand by integrating it with the intranet. It helps to stay in touch with employees with a click. So they do not fear that you are not listening to them or you do not care for them. 
Rather, employees gain more trust in the team leader and the organisation when there are regular conversations going on. That is how the employer's reputation improves consistently over a period, and employees are ready to recommend your team and the business unit further. 
Use group chats to connect employees from all departments
To come across the best firm nearby, you also need to sharpen the purpose of teamwork. That happens when you indulge in regular group chats or conversations across departments. Now, when employees from different departments come together to have a conversation, their rapport improves. Each employee gets to know another person better in the organisation, despite being from another team. This kind of respect, value, and understanding for each other are important to develop a culture that everyone favours. 
Roll out interesting polls and surveys for employees to participate in
Another strategy to improve your internal employer branding is to allow employees to do fun and purposeful activities on the intranet. This includes posting polls and surveys. HR leaders can create polls and surveys to lead by example. They must equip employees to post polls, participate in surveys, and post a thread in the forum for all. That way, everyone is getting to one another, even at different hours. This builds a very connected and engaged workplace culture. 
Top talent and deserving candidates often crave this kind of company culture. So, once that process is in place, your employees will start recommending your organisation to the best talent out there without worry. 
Also Read: 5 Employee Engagement Activities To Plan Using HRMS In 2023
Let employees update their milestones on the intranet
You must motivate your employees to post their milestones at the workplace on the social intranet. This is similar to celebrating smaller wins. When employees put out a note of their achievements, it makes them more responsible. They would want to achieve more and post their milestones often. It is for their happiness to know that their post is seen by hundreds or thousands of other users in the organisation. This activity gives them validation without worrying that their manager is not available or not posting about their wins on time in front of all. 
When employees take ownership of their wins, they feel that they are a core part of the organisation. Great and high-performing candidates always want such organisations where they own their work and the output from the same. 
Endorse the skill sets of your employees to make them feel proud
Team leaders and managers can endorse important skills their team members have on the intranet by going to their individual profiles. It will help employees come across a better and more deserving person for another project in hand. This activity will make the employer's life easier when they need to allocate tougher projects to a resource in the times ahead. 
Plus, employees feel that gust of honour and pride when their leaders endorse their skills. Everyone gets a notification on the newsfeed about the same on the intranet. In fact, when one person endorses, it triggers another individual as well to review the same employee. It is like a chain reaction. 
Like and comment on your employees' posts to make them feel heard
Improve and maintain your employer branding internally when you interact purposefully on your team's status post. You can like and comment on their posts. Tell them your honest opinions about the posts they share. It will help you earn the trust and respect of your teammates if you have not got it yet. 
This mutual respect and honour are important to earn because employees will then easily share your company with others. You need to trigger word-of-mouth recommendations for improving the type of people your company hires. 
Conclusion
Employer branding is never an easy task to maintain consistently. It will only flourish for you internally and show an impact outside the organisation when you give your employees what they want. Using and implementing the best social intranet packaged with the solution to automate a daily task is the best alternative here. uKnowva provides you with 100+ interesting and productive add-ons on its extension store.