No goals can be achieved, without the help of the employees. When there is no one to support your goals, the vision & mission is dead. The success of the company is tied to the loyalty and working of employees. That's why an employer hires like-minded employees to push their vision forward. Employer and employee relationship advantages grow with time as and when they understand each other well and have loyalty and respect for one another. A cordial relationship between employer and employee is a must for a company's productivity.
The status and closeness between the both depend on the shoulders of each one of them. This relationship leads to vibrant company culture, employee engagement, and retention, a lower turnover rate, and nurturing strong employee morale and whatnot. 
Keeping a good relationship with their employees sometimes becomes hard for employers as they have many tasks to do. For this, uKnowva brings you smart and innovative HRMS software in India that helps HR and managers to streamline their work so that they can give sufficient time to the employee for the company's benefit.
Let's dig in and learn more about the employer and employee relationship advantages when their bond is strong and reliable. 
Want to skip this post right now?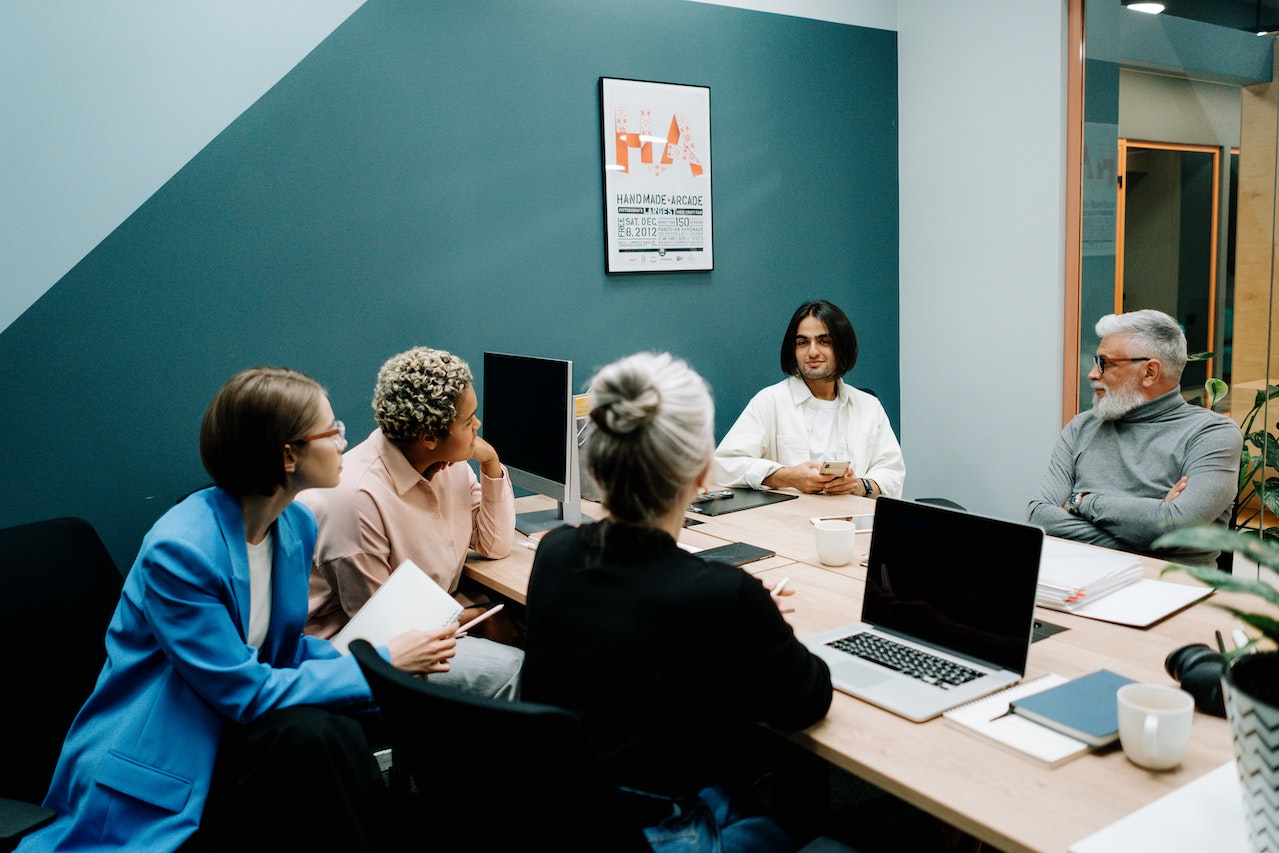 Why is Employer and Employee Relationship Important?
The relationship between employer and employee is important for the growth of the company. When employees share their real and personal matters, the employer must have time to listen and make some effort to solve the problem, which increases the trust of employees, and the bond becomes stronger. Employees become more engaged, happier, loyal, motivated, devoted, and productive. It has a direct impact on the image of the company in the market.
8 Advantages of Employer and Employee Relationship
Heightened Employee Loyalty
When the relationship between employer and employee is not good, employees make exit from the company. 
When the bond between the both is stronger, the work culture becomes suitable, and employees can work happily. When a manager understands their problems and stands by them, their loyalty toward the company increases. Thus, they work more productively.
Better Employee Engagement
When an employer knows what their employees demand in return for their hard work, they will put all their effort into the project. The yearning for recognition makes the work of employees the best. When they get rewarded and appreciated for their work, they know that they are getting praised for their work. It makes employees more engaged towards their project and helps in timely delivery too.
Reduce workplace conflicts
Workplace conflicts can be reduced by having good relationships in the workforce. Strong bonding brings calm and peace to the work environment and leads to more productivity. When employees love their employer, there will be no room left for conflict. To protect the interest of the company, both employer and employee have to focus on having a stronger relationship.
Enhanced Work-life Balance
Work-life balance becomes sorted when employer and employee understand each other well. They both understand each other's situation and try to do their best to sort out the problem. It helps to fight the feeling of demotivation and burnout among the employees due to excessive workload. Employers know the ability of the employee and thus assign that much work, which can be done perfectly without much pressure.
Equality in the workplace
Employers need to treat everyone they lead with equality. It means every subordinate must have equal opportunity to learn, grow, and get an appraisal, bonuses, incentives, recognition, and rewards. There should be no bias or discrimination in the team or the unit. This is a strategic approach to building better, honest, transparent, and merit-based relationships between an employee and employer. 
More importantly, when an organisation uses uKnowva's smart HRMS software, there are opportunities to capitalise on employer and employee relationship advantages. 
Employers know their employees' current work status. They cannot delay reviewing the completed project performance. The system sends them timely alerts. Employees get timely performance reviews and evaluations. The balanced scorecard is out on time. The portal makes sure that no one is omitting any important information, so it allows everyone to review each other's performance and brings more equality to the team. 
Increased Motivation
When the workplace culture is positive, it motivates the employee to do their best. Maintaining a good relationship between employer and employees demands not only good communication but also regular motivation for each other to work. It keeps employees charged and energetic as they get small breaks and flexibility of work to give the best result in their assigned work.
Easier to Create Employee Development Plans
Employer and employee relationship advantages prove that it is easy to create development plans for the team members. It is because employers know their employees well when implementing uKnowva's complete HR management software. 
They have the option to coach, mentor, and lead their subordinates with a schedule. They can mark the calendar for everyone for daily training sessions and workshops. Together, the employer and employee can work on certain projects. This way, an employer knows if their team members are ready to take on difficult challenges and decisions in the times ahead. 
Employers can also use the succession planning module in the uKnowva HRMS to create a legacy of high performers. They will continue to map and monitor their team's performance. Then, they can easily know whom to appreciate, appraise, and reward on time. 
Ensures a Better Workplace Culture
Every employee desires a thriving work culture. An employer and employee relationship advantages highlight that it is easy to establish a good workplace culture for all. It helps in improved retention, employee engagement, and workplace productivity rates. The effort of employers, like giving recognition for hard/smart work, trusting employees, and helping employees in distress, helps to enhance the company culture.
Conclusion
The employer and employee relationship advantages will take some time to settle. As an employer, you have to understand the employees in a better way. And for this, uKnowva is the best choice as its smart human resource management software helps both employer and employee automate their work and provide time for purposeful communication.
FAQs
Why is it important to create a strong and reliable employer and employee relationship?
Employer and employee relationship is important for various reasons listed in the blog above. These can be for improving the corporate culture, improving employee performance, retention, engagement, and loyalty toward the brand. 
How do employers start trusting their employees for the delegation of the task?
Employers hire someone to do their work, and that too with finesse and due diligence. They have to stop micromanaging their teams. To earn trust, they can leverage HRMS software. It shows real-time performance scores, completed projects, attendance, leaves, and other relevant data that shows how invested an employee is in the team and its culture. 
How does HRMS software make conversations more seamless as an added employer and employee relationship advantage?
Employer and employee relationship advantages definitely include seamless and purposeful communication. This is possible with uKnowva social intranet and its add-on chat messenger. That is up to clients to ask for from the uKnowva's team. With its social intranet, it is easy to connect with anyone who is in the team. Employers can create new chat streams for a particular group to take regular updates from. They no longer have to depend on email threads. 
Read Other Articles: