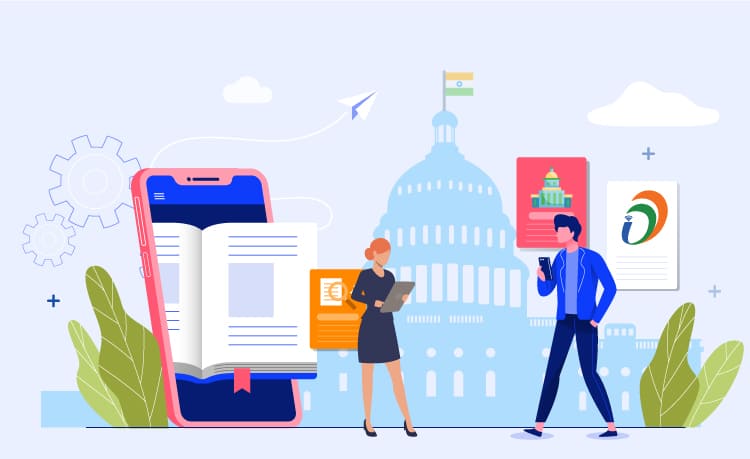 In a bid to digitally revolutionise complex bureaucratic government processes, uKnowva has launched an E-version of the service book in one of the prominent Indian government institutes.
These institutes are recognised government institutes, imparting vocational training and education all over Maharashtra and employer of approx 10,000 administrative and teaching staff. Such government agencies deal with huge amounts of employee data.
How uKnowva's eBook launch will help organisations in workflow automation?
Less Paperwork!
Excessive volume of manual paper trail incurring at every transaction across myriad departments is the quintessential procedure observed in most government offices.
A physical service Book is one such typical practice carried out in these offices. It's a process of manual record-keeping comprising of all documents produced in an employee's entire service. It holds all the service records of the employee including his appointment letter, promotions, transfers over the years, leaves, awards or any disciplinary action brought upon the employee. Seemingly it's a prevalent practice among most government agencies in India.
Battling bureaucratic inefficiencies with Tech
uKnowva extends the technology that collaborates across the government's departmental processes and unifies the data to be presented as a handy E version to the employees.
Imagine the amount of paperwork one would have to trace manually, through a complete employee lifecycle!
10 years into the industry, uKnowva's innovative tech has been aiding private enterprises with tailor-made HRMS and enterprise collaborative tech. Setting foot into government organizations, uKnowva aims to achieve workflow automation with an online platform that would help everyone navigate easily through bureaucratic inefficiencies.
This E-service book by uKnowva facilitates online editing accompanied with auto-updating 10,000s of employee details during a promotion or a transfer curbing any manual intervention. Benefiting from this technology, today the employees enjoy the convenience of having their E-service book handy on their computers at any time of the day. Without the worry of filing paperwork at every step of the way, the employees have significantly shown increased speed and efficiency in administrative work.
Real-time data update, instant notifications and alerts have changed the working dynamics in these Government agencies.
Seamless Integration
Every government agency in India is moving towards digitization of their transactional processes. A common challenge that has emerged in such a transition is the rise of data redundancy due to the adopted software that work individually without integration. Lack of data integration leads to inefficiency in the processes and duplication of data across various platforms.
uKnowva has offered seamless data integration across processes with secure sharing. This has facilitated an increase in productivity and speed at work for the employees. A collaborative workspace with easy data exchange ensures coherent information flow helping quick real-time decision making. A smart E-service book system has also enabled transparent administrative operations.
Make way for the digital reform
A step towards more effective and paperless administration particularly for Indian government organizations is nothing short of transformative.
Pioneering to digitally transform all the government administrative tasks, uKnowva has successfully streamlined multiple processes by workflow automation and the integration of the various silos in government establishments.