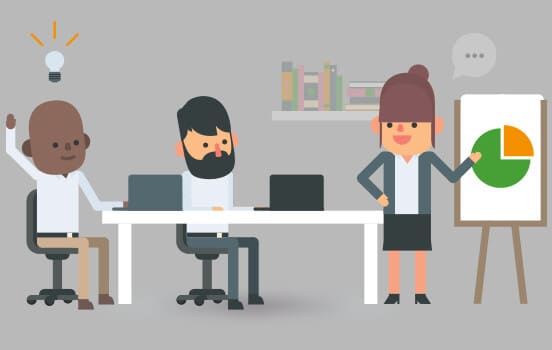 Whether it is personal or professional life, communication is of utmost importance. Sharing of thoughts helps understand each other better and helps in sustaining together. The same applies for strengthening the relationship between employees and employer. If the employer can reach out to his employees at a more informal level it helps to build a comfort level in work.
Blogs are the best way to make this possible. An employer can convey his thoughts to thousands of his employees at one go without investing too much of his precious time. Likewise employees should also have access to such internal blogs so that there can be a two way communication.
To get internal blogs for your company try www.uknowva.com.
Here are 5 blogs that employers can write to connect with his employees:
1) Pump in some motivation
Nobody can motivate your employees better than you. Share your experiences, tell them what your expectations are, give them guidance and set some examples. All of this can be put down in words and shared as a blog. You'll be surprised how this can become the talk between your employees and make them look up to you as a leader and not just a boss.
2) Explain your culture
The most common complaints that employees in any organization have are about the work culture. Work timings, lunch rules, leave related clauses etc are often the most disappointing factors for an employee. And no matter how much you change you can never satisfy their needs. The better way is to explain why these rules are set. What's your motive behind the conditions put on employees. This will help them put logic behind the restrictions and also crib less.
3) Share your dreams
It is your employees who are the hands and eyes that will help you achieve your goals. It is important that you share your dream with them. Tell them what you are aiming at and how you wish to achieve it. It will help them understand what they need to do and why they are doing it.
4) Detail your achievements
So your company has made some achievement. Of course you get major share of the profits earned but is just a Congratulation email enough for your employees? Get into some details write a blog about the journey to make this achievement happen. What hurdles crossed your way and how they were overcome. Recognize the people who helped you make it happen. Get the learning's from this one for the many more achievements to come.
5) Recognize the efforts
It is human nature that 2 words of praises will always seem less and 2 words of complaints will always seem more. While you can let complaints remain a more personal one to one conversation, praises should be made more public. Write in detail what the achievers have done and how they did it. Recognize their efforts and motivate them for more good work.
Start writing today to develop a long term relation with your employees.